March 31, 2017
Quinolone Ear Drops Increase Perforation Risk With Ear Tubes
Risk of perforation may be further exaggerated by ear drops with quinolone plus corticosteroids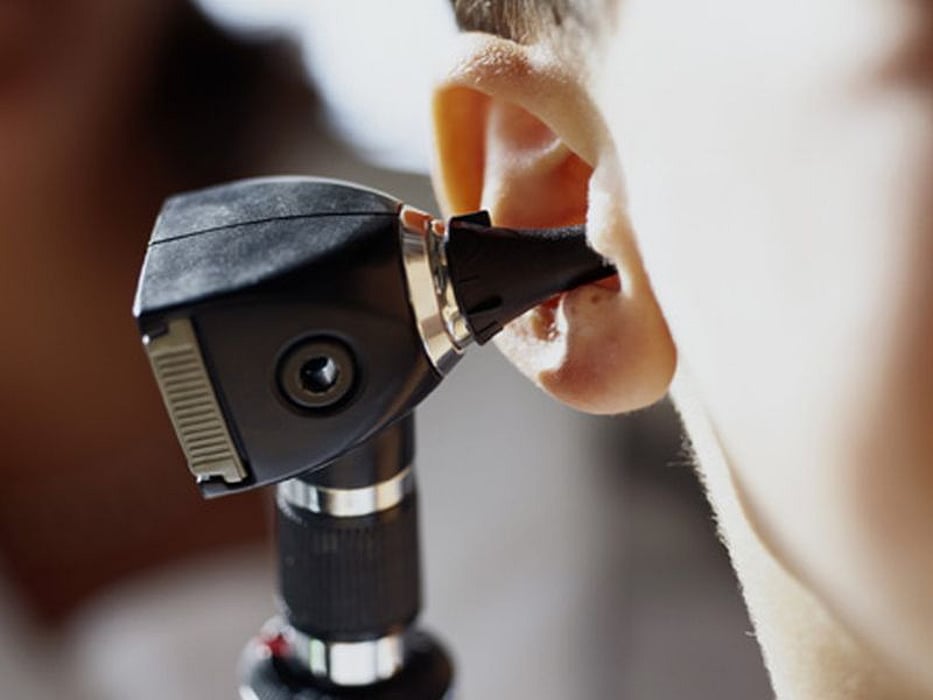 FRIDAY, March 31, 2017 (HealthDay News) -- Children with tympanostomy tube (TT) placement exposed to quinolone ear drops may have an increased risk of perforations requiring tympanoplasty, according to a study published in the April 15 issue of Clinical Infectious Diseases.
Adel Alrwisan, from the University of Florida in Gainesville, and colleagues retrospectively used Medicaid encounter and pharmacy billing data from 29 U.S. states between 1999 and 2006 to identify children (without predisposing factors for perforation) during a six-month look-back period after TT placement and first dispensing of antibiotic ear drops. Children were followed until the end of 2006, end of Medicaid enrollment, or occurrence of study outcome.
The researchers found that based on the 96,595 children studied, patients exposed to quinolone ear drops had a higher risk of perforation (adjusted hazard ratio, 1.61). For specific ear drops the adjusted hazard ratios were 1.49 for ofloxacin, 1.94 for ciprofloxacin plus hydrocortisone, and 2.00 for ciprofloxacin plus dexamethasone.
"Clinicians should consider the risk of perforation and counsel patients/families accordingly when prescribing quinolone ear drops," the authors write.
One author disclosed financial ties to the pharmaceutical industry.
Abstract/Full Text (subscription or payment may be required)
Physician's Briefing