July 18, 2014
Post-Op Tympanostomy Tube Obstruction Seen in 1 in 10
Those with serous effusions, longer follow-up durations have more occlusions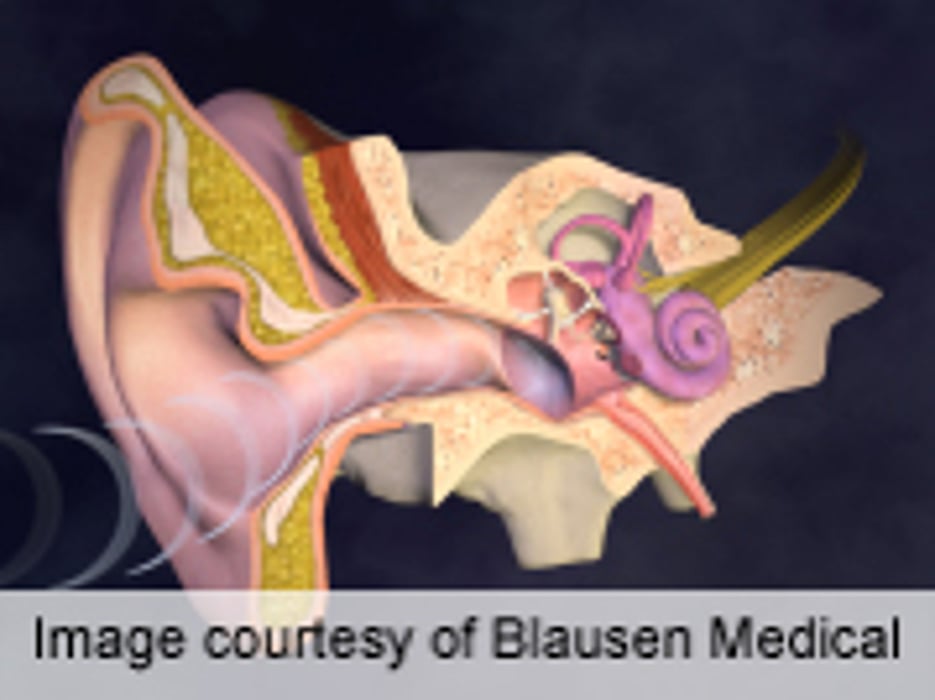 FRIDAY, July 18, 2014 (HealthDay News) -- Tympanostomy tube obstruction occurs in more than 10 percent of patients, according to research published online July 10 in JAMA Otolaryngology.
David E. Conrad, M.D., from the Nemours/Alfred I. duPont Hospital for Children in Wilmington, Del., and colleagues retrospectively reviewed the medical records for 248 patients (mean age, 2.54 years) seen between March 2007 and June 2011. Patients had undergone tympanostomy tube placement and postoperative otic drop therapy. The authors sought to identify postoperative risk factors associated with tube obstruction.
The researchers found that, at first follow-up, 10.6 percent of patients had occlusion of one or both tubes. There was no significant association found between tube patency and a patient's body mass index percentile, sex, or procedure type. Patent tubes were more likely in patients with no middle ear fluid than in those who had serous fluid (odds ratio, 3.5; P = 0.02). There was a significant inverse correlation between patency and time between surgery and follow-up, with patients having longer follow-up after surgery less likely to have patent tubes (odds ratio per day of follow-up delay, 0.990; P = 0.01).
"Serous fluid and increased time to postoperative visit were statistically significant indicators for tube occlusion," the authors write.
Abstract
Full Text (subscription or payment may be required)
Physician's Briefing