March 17, 2016
Intraoperative Administration of OTO-201 Safe in Tube Placement
Otic suspension of ciprofloxacin safe, effective for children undergoing tympanostomy tube placement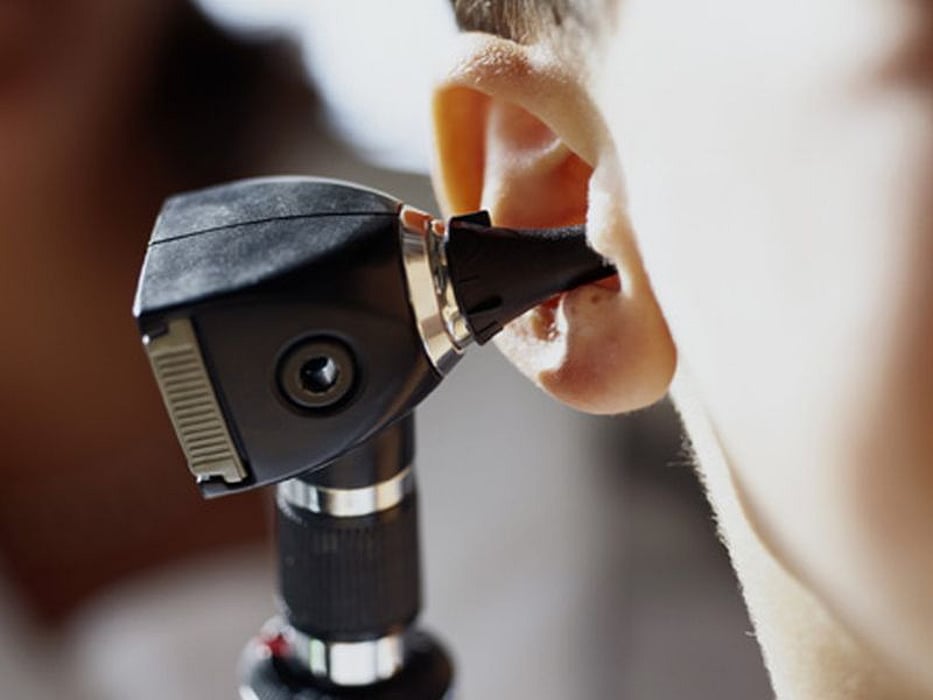 THURSDAY, March 17, 2016 (HealthDay News) -- Intraoperative administration of an otic suspension of ciprofloxacin (OTO-201) appears to be safe and effective for children requiring tympanostomy tube placement (TTP), according to research published online March 17 in JAMA Otolaryngology-Head & Neck Surgery.
Eric A. Mair, M.D., from Charlotte Eye, Ear, Nose, and Throat Associates in North Carolina, and colleagues conducted two identically designed prospective phase 3 trials involving 532 patients aged 6 months to 17 years. Patients with confirmed bilateral middle ear effusions on the day of TTP were randomly allocated to receive TTP only (175 patients) or TTP with OTO-201 injection (357 patients).
The researchers found that the cumulative proportion of treatment failures at day 15 was 24.6 and 21.3 percent in trials 1 and 2, respectively, in the OTO-201 groups, compared with 44.8 and 45.5 percent, respectively, in the TTP-only group. Otorrhea-only treatment failures at day 15 were 11.7 percent in the OTO-201 group versus 25.3 percent in the TTP-only group in trial 1, and 9.6 and 33.0 percent, respectively, in trial 2. In both trials, the odds of otorrhea-only failure were significantly reduced in the OTO-201 groups compared with the TTP-only groups (age-adjusted odds ratios, 0.38 and 0.19, respectively; both P < 0.001).
"Two large phase 3 randomized clinical trials demonstrate the safety and efficacy of a single intraoperative administration of OTO-201 for middle ear effusion at the time of TTP," the authors write.
Several authors disclosed financial ties to Otonomy Inc., which manufactures OTO-201 and funded the study.
Abstract
Full Text (subscription or payment may be required)
Physician's Briefing