September 1, 2020
Consensus Statements Issued for Adult Cochlear Implantation
20 statements relate to awareness of implantation, effectiveness of implantation, outcomes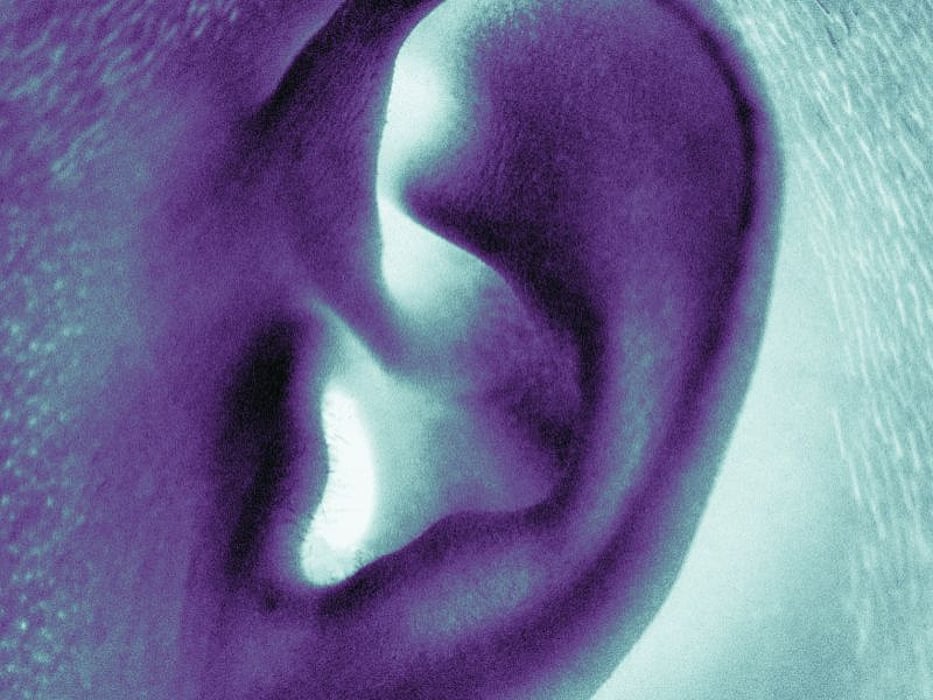 TUESDAY, Sept. 1, 2020 (HealthDay News) -- Consensus statements have been developed for cochlear implantation among adults with sensorineural hearing loss (SNHL); the systematic review and accompanying consensus statements were published online Aug. 27 in JAMA Otolaryngology-Head & Neck Surgery.
Craig A. Buchman, M.D., from the Washington University School of Medicine in St. Louis, and colleagues developed consensus statements regarding use of unilateral cochlear implants in adults with severe, profound, or moderate sloping to profound bilateral SNHL using data from 74 articles.
The researchers developed 20 consensus statements relating to seven key areas of interest, including awareness of cochlear implantation, clinical effectiveness of cochlear implantation, postimplantation outcomes, and link between hearing loss and depression, cognition, and dementia. Among primary and hearing health care clinicians, awareness of cochlear implantation is inadequate, leading to underidentification of eligible candidates. Detection of hearing loss is important in adults; the most effective screening method is pure-tone audiometry. Age should not be the only limiting factor to cochlear implant candidacy. Curved and straight electrodes are effective for cochlear implantation, with low complications rates. For adults with substantial residual hearing, hearing preservation surgery can be beneficial. For adults with severe, profound, or moderate sloping to profound bilateral SNHL, cochlear implants significantly improve speech recognition in both quiet and moderate noise.
"We hope these recommendations will eventually lead to formal clinical practice guidelines," Buchman said in a statement. "Such guidelines could increase access to cochlear implants worldwide, address disparities in care, and lead to improved hearing and quality of life for adults living with debilitating hearing loss."
Several authors disclosed financial ties to Advanced Bionics, Cochlear Ltd., MED-EL, and Oticon Medical, which provided funding for the study.
Abstract/Full Text (subscription or payment may be required)
Editorial (subscription or payment may be required)
Physician's Briefing