April 25, 2018
Factors ID'd for Hearing Loss After Loud Music Exposure
Non-use of earplugs, use of alcohol and drugs, male sex tied to temporary threshold shift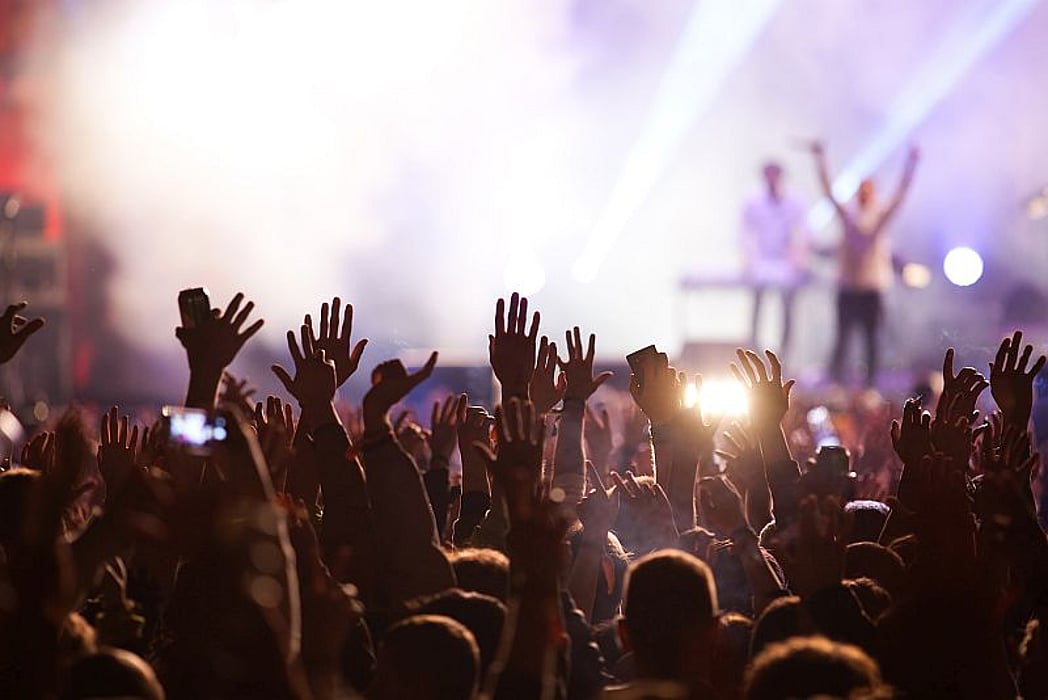 WEDNESDAY, April 25, 2018 (HealthDay News) -- Non-use of earplugs, use of alcohol and drugs, and male sex are associated with a temporary threshold shift (TTS) after music exposure at an outdoor music festival, according to a study published online April 19 in JAMA Otolaryngology-Head & Neck Surgery.
Véronique J.C. Kraaijenga, M.D., from University Medical Center in Utrecht in the Netherlands, and colleagues conducted a post hoc analysis using data from a single-blind randomized trial conducted at an outdoor music festival in Amsterdam. Data were included for 51 adult volunteers with normal hearing who were recruited via social media. The primary outcome was a TTS on a standard audiogram for 3- and 4-kHz frequencies.
The researchers found that the mean threshold change was 5.4 and 4.0 dB for the right and left ear, respectively, across 3 to 4 kHz. Independent associations were seen for earplug use, quantity of alcohol use, drug use, and male sex with hearing loss, with the most important factor being earplug use. Significantly worse subjective hearing performance and tinnitus were reported by unprotected participants after the festival visit versus participants using earplugs. The perceived loudness and appreciation of music and speech perception were correlated with duration of earplug use in the earplug group.
"Physicians should consider these factors to raise awareness about the combined risk of attending music festivals without using earplugs while consuming alcohol and/or drugs," the authors write.
Physician's Briefing