July 7, 2020
Genetic Variant Identified for Adult-Onset Hearing Loss
12 nucleotide in-frame deletion in RIPOR2 identified as highly penetrant cause of hearing loss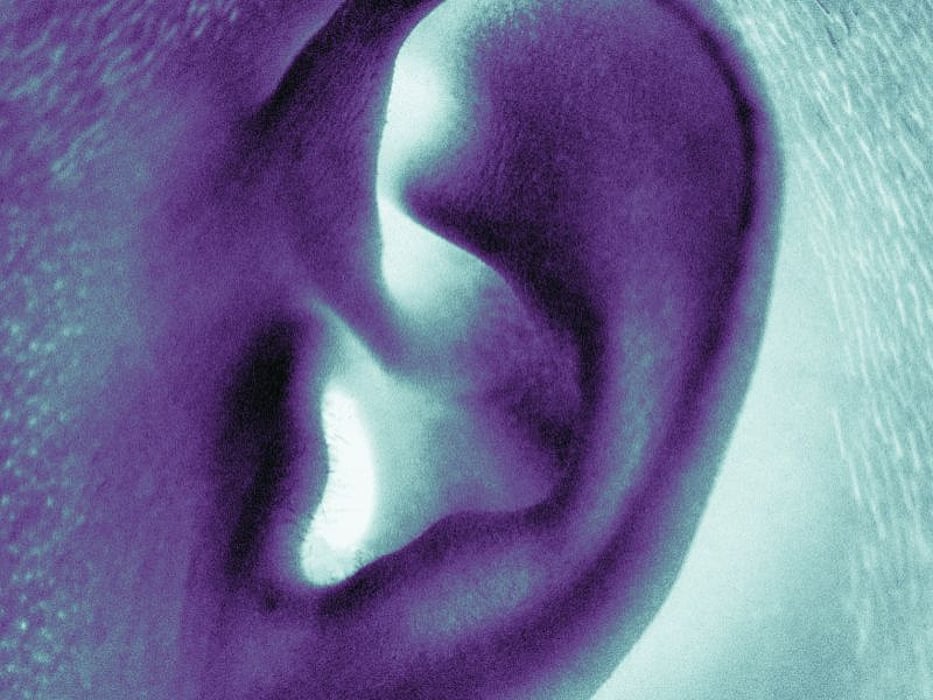 TUESDAY, July 7, 2020 (HealthDay News) -- An inherited form of adult-onset hearing loss is relatively common, according to a study published online July 6 in the Journal of Medical Genetics.
Suzanne E. de Bruijn, from the Radboud University Medical Center in Nijmegen, Netherlands, and colleagues examined the genetic causes of adult-onset hearing loss using family and cohort studies, including exome sequencing and characterization of the hearing phenotype. The functional effect of a DNA variant was examined using ex vivo protein expression.
The researchers identified a 12 nucleotide in-frame deletion in RIPOR2 as a highly penetrant cause of adult-onset progressive hearing loss, which segregated as an autosomal dominant trait in 12 families from the Netherlands. In 63 individuals, hearing loss associated with the deletion exhibited variable audiometric characteristics and an average age of onset of 30.6 years. Aberrant localization of the mutant RIPOR2 in the stereocilia of cochlear hair cells and failure to rescue morphological defects in RIPOR2-deficient hair cells characterized the functional impact of RIPOR2 compared with wild-type protein. In 18 of 22,952 individuals not selected for hearing loss in the Southeast Netherlands, the RIPOR2 variant was present.
"Because of the large number of subjects estimated to be at risk for hearing loss due to the c.1696_1707del RIPOR2 variant, it is an attractive target for the development of a genetic therapy," the authors write.
Physician's Briefing