July 27, 2017
U.S. Adolescents Exhibit Little Change in Hearing Loss
Hearing loss initially jumped between 2007 and 2008, but then dropped back down by 2010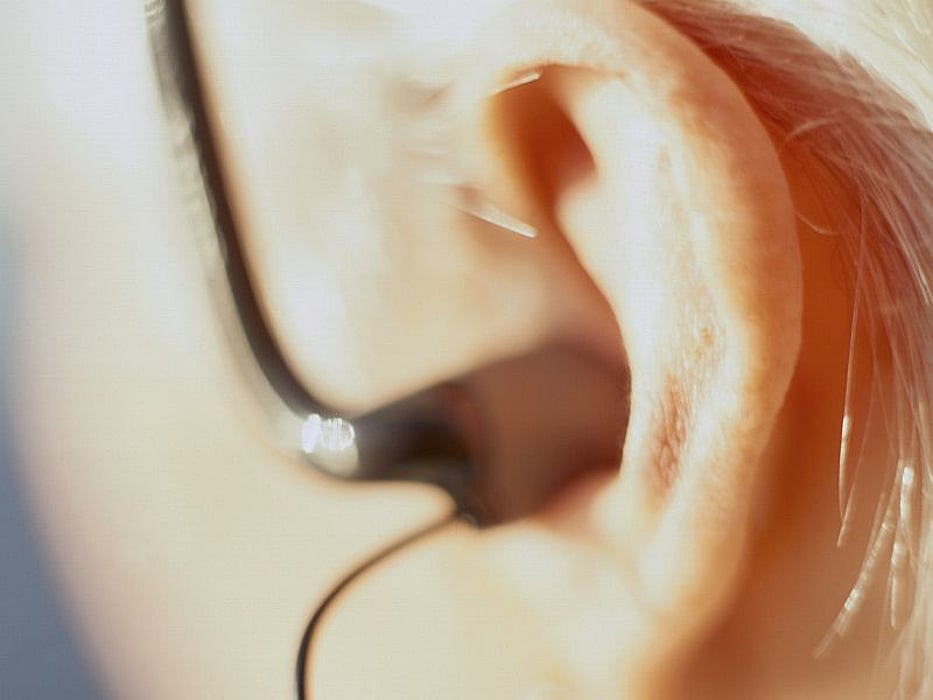 THURSDAY, July 27, 2017 (HealthDay News) -- Although more American adolescents are listening to music via earphones than ever before, rates of hearing loss have not increased, according to a study published online July 27 in JAMA Otolaryngology-Head & Neck Surgery.
The new research was led by Brooke Su, M.D., M.P.H., and Dylan Chan, M.D., Ph.D., of the University of California in San Francisco. The team tracked data from a major U.S. federal government health database. The data involved audiometric measurements for 7,036 young people between the ages of 12 and 19.
The percentage of the teens exposed to loud music through headphones increased from 1988 to 2010, the researchers found. While 34.3 percent of teens queried in 2005 said they had been "exposed to loud noise or listened to loud music with headphones in the past 24 hours," that number rose to 41.9 percent by 2010. However, according to the researchers, that did not translate into a similar rise in hearing loss for this age group. Hearing loss initially jumped from 17.0 to 22.5 percent between 2007 and 2008, but then dropped back down to 15.2 percent by 2010. Overall, there was not a notable change in rates of noise-induced hearing loss, the investigators concluded.
"No consistent associations were shown between noise exposure and hearing loss, though there was an association between racial/ethnic minority status and low socioeconomic status and increased risk of hearing loss," the authors write. "Ongoing monitoring of hearing loss in this population is necessary to elucidate long-term trends and identify targets for intervention."
Abstract/Full Text
Editorial (subscription or payment may be required)
Physician's Briefing