March 24, 2014
Oropharyngeal Cancer Symptoms May Differ Based on HPV-Status
Neck mass more likely in HPV-positive patients; sore throat, dysphagia, odynophagia in HPV-negative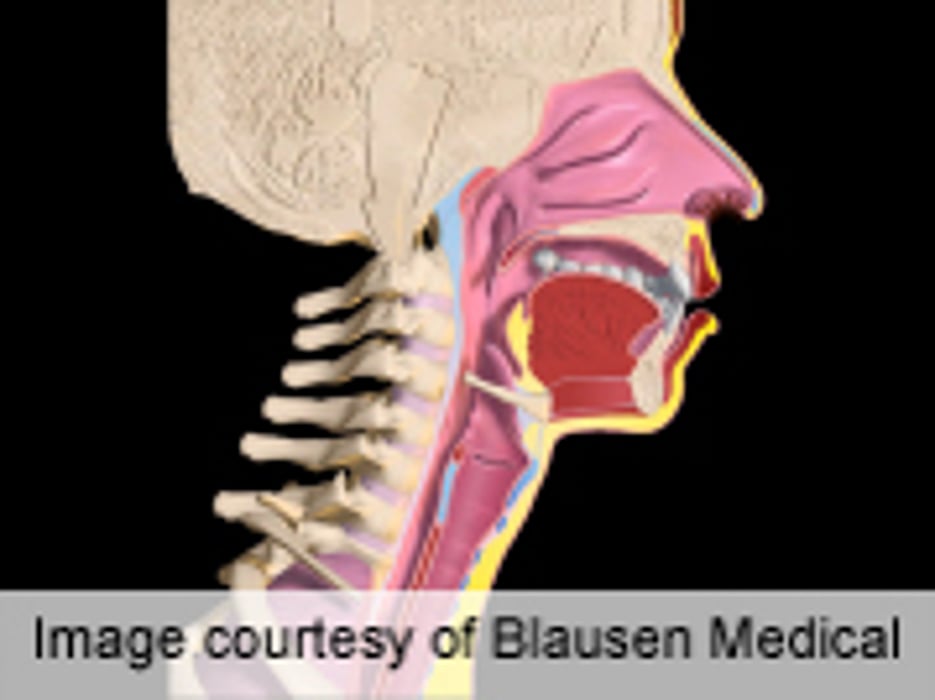 MONDAY, March 24, 2014 (HealthDay News) -- Initial symptom presentation seems to differ for human papillomavirus (HPV)-positive versus HPV-negative patients with oropharyngeal squamous cell carcinoma (OPSCC), according to a study published online March 20 in JAMA Otololaryngology.
Wesley R. McIlwain, from the Medical University of South Carolina in Charleston, and colleagues retrospectively reviewed the medical records of previously untreated patients with OPSCC diagnosed from Jan.1, 2008, to May 20, 2013, who were evaluated by one physician. The most common initial symptoms were identified and compared for HPV-positive and HPV-negative tumors.
The researchers found that the most common initial symptoms in OSPCC were neck mass (44 percent) and sore throat (33 percent). Compared with HPV-negative patients, HPV-positive patients were significantly more likely to initially notice a neck mass (51 versus 18 percent; P = 0.02). HPV-negative patients were more likely to notice sore throat (53 versus 28 percent; P = 0.09), dysphagia (41 versus 10 percent; P = 0.05), or odynophagia (24 versus 6 percent; P = 0.04).
"The differences in clinical presentation between HPV-positive and HPV-negative OPSCC may better support the ongoing theory of how HPV-positive OPSCC tends to originate in the tonsillar crypts resulting in early cervical metastasis, and that HPV-negative OPSCC is more likely to be locally invasive correlating with initial symptoms at the primary tumor site," the authors write.
Abstract
Full Text (subscription or payment may be required)
Physician's Briefing