March 5, 2013
Cochlear Implants Improve Speech Perception for Adults
Unilateral/bilateral implants significantly improve hearing, quality of life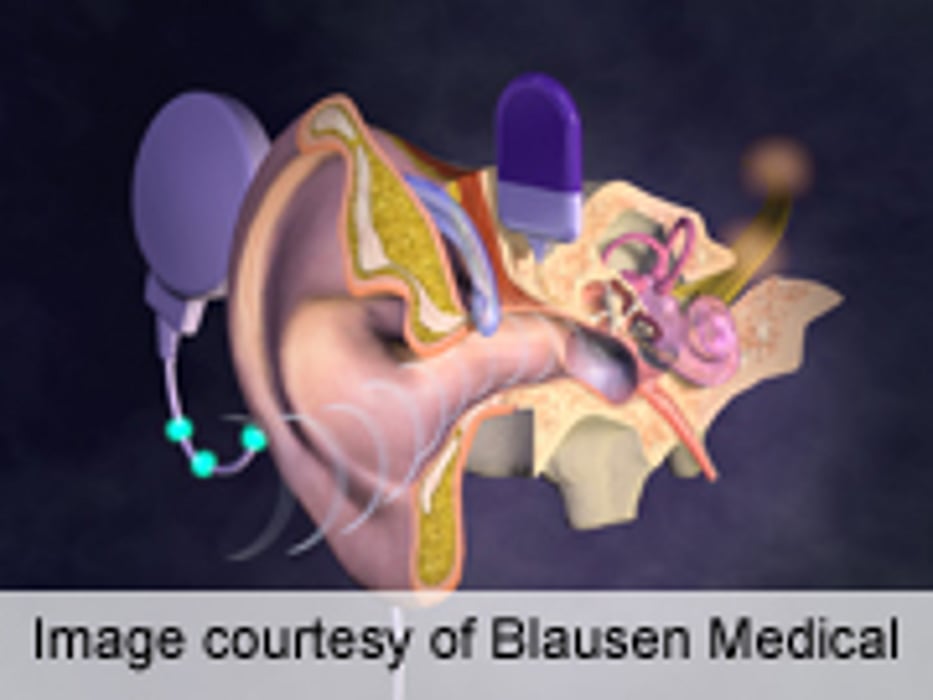 TUESDAY, March 5 (HealthDay News) -- Unilateral cochlear implantation improves speech perception and health-related quality of life (QOL) for adults with severe to profound sensorineural hearing loss, and bilateral implants further improve hearing and sound localization, according to research published online Feb. 21 in JAMA Otolaryngology-Head & Neck Surgery.
James M. Gaylor, of Tufts Medical Center in Boston, and colleagues conducted a systematic review and meta-analysis and identified 42 studies of adult patients who underwent unilateral or bilateral procedures with multi-channel cochlear implants to evaluate the communication-related outcomes after cochlear implantation in adults with sensorineural hearing loss.
The researchers found that unilateral implant studies demonstrated statistically significant improvements in QOL and average speech scores, as measured by open-set sentence or multisyllable word tests. Compared with unilateral implants, bilateral implants yielded further statistically significant improvement in communication-related outcomes and improved the ability for patients to localize sounds.
"Unilateral cochlear implantation with or without the additional use of hearing aids was an effective method for improving speech perception and health-related QOL in adults with severe to profound sensorineural hearing loss in the studies assessed within this review," the authors write. "Compared with unilateral implantation, bilateral cochlear implantation provided added improvements in speech perception. These findings are consistent with the results of the National Institute for Health and Clinical Excellence guidelines, in particular the conclusion that speech perception and QOL improve with unilateral and bilateral implantation, especially in noisy conditions."
Abstract
Full Text (subscription or payment may be required)
Physician's Briefing