April 4, 2014
Hearing Aid Use in Children With Mild Loss Improves Speech
Early provision of hearing aids supports better speech, language development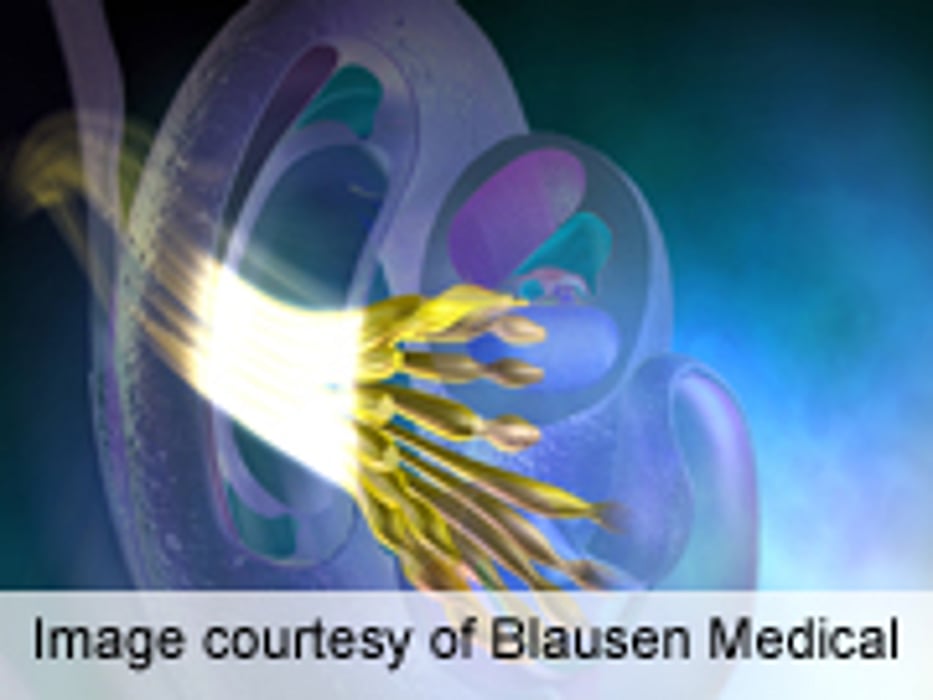 FRIDAY, April 4, 2014 (HealthDay News) -- The level of hearing improvement achieved by hearing aid (HA) use in children correlates with better speech and language development, according to a study published online April 3 in JAMA Otolaryngology-Head & Neck Surgery.
J. Bruce Tomblin, Ph.D., from the University of Iowa in Iowa City, and colleagues recruited 180 children (3- and 5-year-olds) with hearing loss through Universal Newborn Hearing Screening records and referrals from clinical service providers in the general community in six U.S. states. For all of the children with HAs (all but four), measures of aided hearing and the duration of HA use were ascertained.
The researchers found that measures of the gain in hearing ability for speech provided by the HA were significantly correlated with levels of speech (P = 0.008) and language (P = 0.01) ability. These benefits were seen in children with mild and moderate-to-severe hearing loss. The amount of benefit from aided hearing was affected by the duration of HA experience (Speech, P < 0.001; Language, P < 0.02). Children who had the best aided hearing benefitted the most from longer duration of HA experience.
"These results provide support for the provision of well-fitted HAs to children with hearing loss," the authors write.
Abstract
Full Text (subscription or payment may be required)
Physician's Briefing