January 8, 2014
Surgical Management of Pediatric Otitis Media Reviewed
Systematic review of surgical treatments for otitis media with effusion commissioned by AHRQ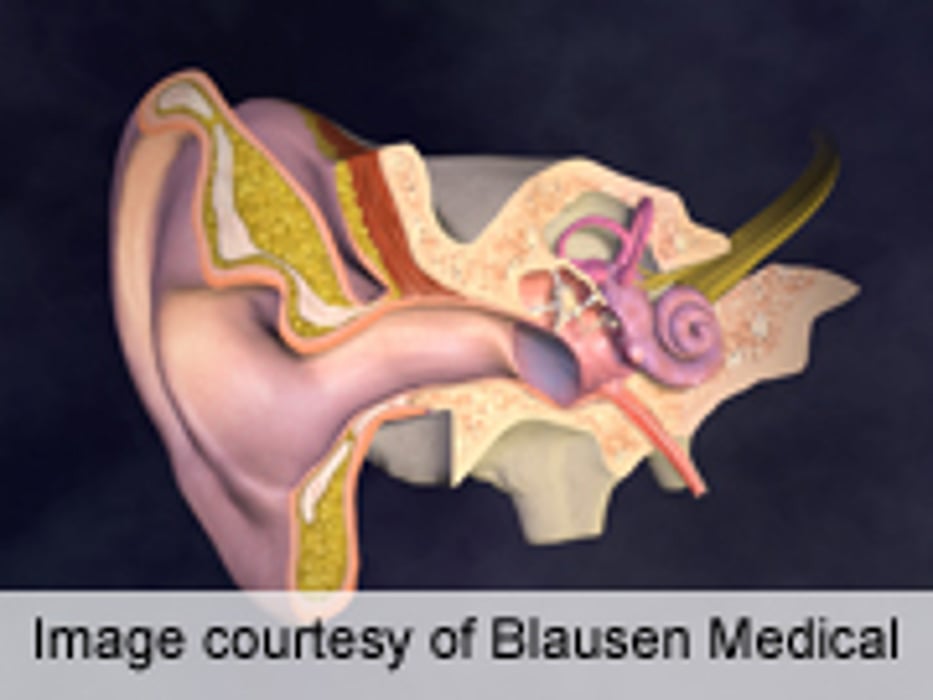 WEDNESDAY, Jan. 8, 2014 (HealthDay News) -- A systematic review of the comparative efficacy of surgical treatments for otitis media with effusion (OME) in children has been published online Jan. 6 in Pediatrics.
Ina F. Wallace, Ph.D., of RTI International in Research Triangle Park, N.C., and colleagues conducted a systematic review, commissioned by the Agency for Healthcare Research and Quality, to compare the efficacy of surgical treatments for OME.
The researchers found that the insertion of tympanostomy tubes, compared with watchful waiting and/or myringotomy, decreased duration of OME and improved hearing. Adenoidectomy (alone, as an adjunct to myringotomy, or combined with tubes), compared with myringotomy or watchful waiting, reduced OME and improved hearing. Otorrhea and tympanosclerosis were adverse effects that occurred more frequently in those with ear tubes. Adenoidectomy increased the risk of postoperative hemorrhage.
"Tubes and adenoidectomy reduce time with OME and improve hearing in the short-term. Both treatments have associated harms," the authors write. "Large, well-controlled studies could help resolve the risk-benefit ratio by measuring acute otitis media recurrence, functional outcomes, quality of life, and long-term outcomes."
Abstract
Full Text (subscription or payment may be required)
Physician's Briefing