October 3, 2014
VTE Prophylaxis Effect Varies for Otolaryngology Patients
Effectiveness of prophylaxis varies in patient subgroups by Caprini risk score, procedure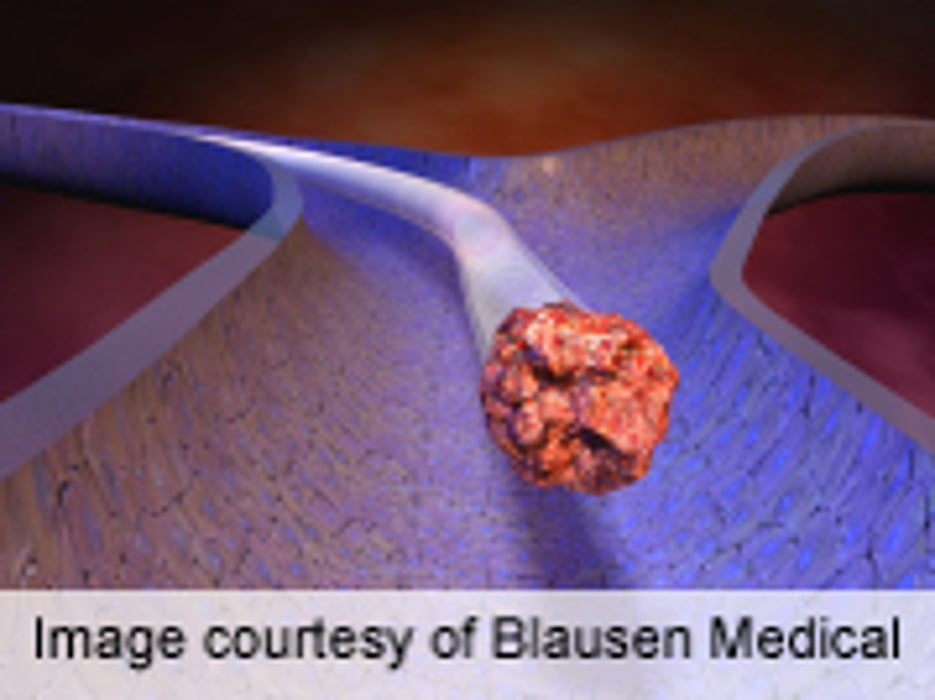 FRIDAY, Oct. 3, 2014 (HealthDay News) -- For patients undergoing otolaryngology surgery, the effectiveness and safety of venous thromboembolism (VTE) prophylaxis vary in patient subgroups, according to research published online Oct. 2 in JAMA Otolaryngology-Head & Neck Surgery.
Vinita Bahl, D.M.D., M.P.P., from the University of Michigan Health System in Ann Arbor, and colleagues examined the effectiveness and safety of VTE chemoprophylaxis among otolaryngology patients. Data were collected from a retrospective cohort of 3,498 adult patients admitted for otolaryngology surgery, of whom 1,482 received VTE chemoprophylaxis and 2,016 did not receive prophylaxis.
The researchers found that 1.2 percent of those receiving VTE chemoprophylaxis and 1.3 percent of those not receiving prophylaxis developed VTE (P = 0.75). The likelihood of having a VTE with perioperative chemoprophylaxis was lower for patients with Caprini VTE scores greater than 7 (5.3 versus 10.4 percent; P = 0.06). Overall, 3.5 percent of patients with VTE chemoprophylaxis and 1.2 percent of patients without prophylaxis developed bleeding complications (P < 0.001). Concomitant use of antiplatelet medications and chemoprophylaxis correlated with bleeding complications. Chemoprophylaxis correlated with a significant decrease in VTE incidence and increased bleeding complications among patients undergoing free tissue transfer. VTE chemoprophylaxis did not influence the likelihood of VTE or bleeding in other patients.
"The Caprini risk assessment model appears to be an effective tool to stratify otolaryngology patients by risk for VTE," the authors write.
Physician's Briefing