January 3, 2014
Surgery First Found to Improve Oral Cancer Outcomes
Both survival rates and functional outcomes better with surgery first, rather than chemo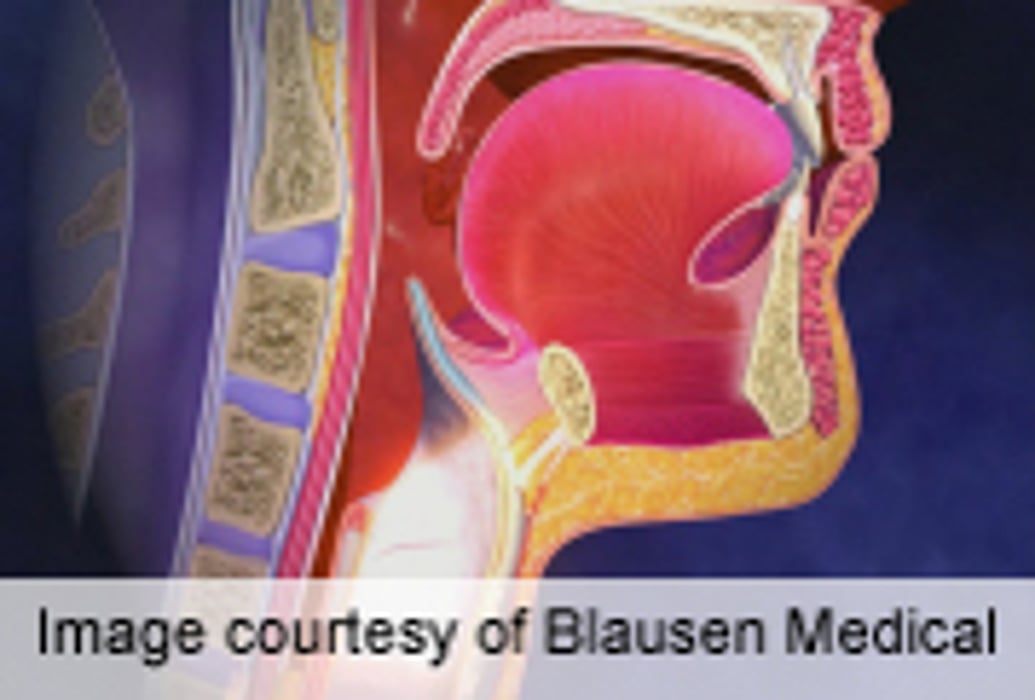 FRIDAY, Jan. 3, 2014 (HealthDay News) -- For patients with oral cavity squamous cell carcinoma (OCSCC), outcomes are improved with surgery first, according to a study published online Dec. 26 in JAMA Otolaryngology-Head & Neck Surgery.
Steven B. Chinn, M.D., from the University of Michigan in Ann Arbor, and colleagues retrospectively evaluated 19 patients with resectable stages III and IV OCSCC. The patients were enrolled into a phase 2 induction selection trial in which patients with a response of at least 50 percent underwent concurrent chemoradiotherapy, while those with a response of less than 50 percent underwent surgical treatment and radiotherapy. These patients were matched and compared to patients treated with primary surgical extirpation during a similar time period.
The researchers found that the Kaplan-Meier estimate for overall survival at five years was 32 percent in the induction selection cohort and 65 percent in the surgical cohort. A similar estimate for disease-specific survival was 46 percent in the induction selection cohort and 75 percent in the surgical cohort at five years, and estimates for locoregional control at five years were 26 and 72 percent, respectively. Multivariable analysis showed that in the surgical cohort there was significantly better overall and disease-specific survival and locoregional control outcomes (P = 0.03, P = 0.001, and P < 0.001, respectively).
"Primary surgical treatment showed significantly better survival and locoregional control compared with induction selection in this matched patient cohort," the authors write.
Physician's Briefing