May 25, 2017
Peri-Op IV Acetaminophen May Reduce Post-Op Pain in Sinus Sx
Reduction in immediate postoperative pain after endoscopic sinus surgery, but results inconclusive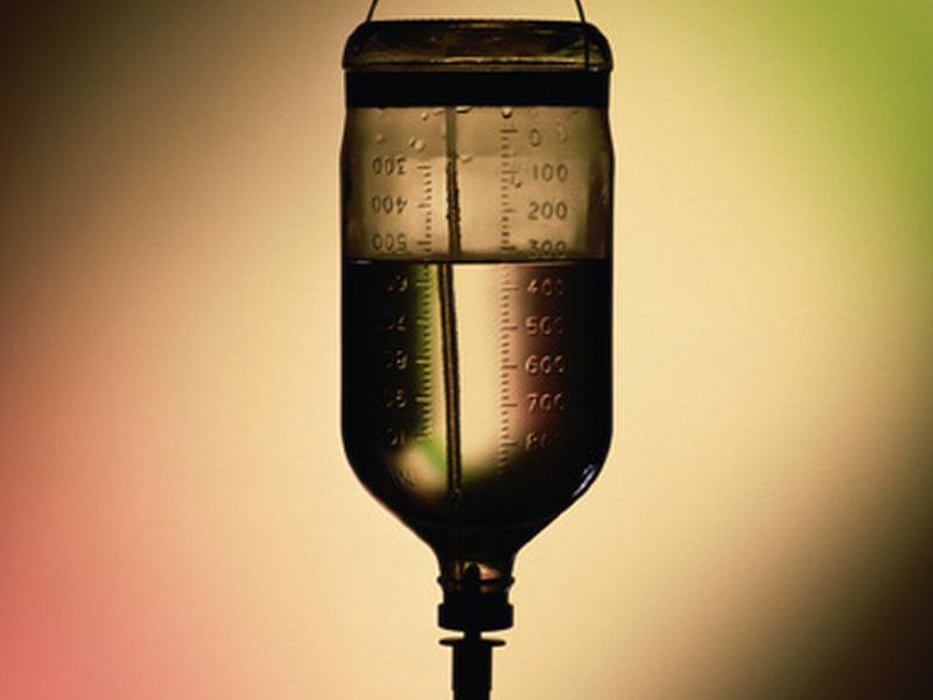 THURSDAY, May 25, 2017 (HealthDay News) -- Perioperative intravenous acetaminophen (IVAPAP) may be beneficial for reducing immediate postoperative pain after endoscopic sinus surgery (ESS), although the results are inconclusive, according to a study published online May 25 in JAMA Otolaryngology-Head & Neck Surgery.
Matthew A. Tyler, M.D., from the McGovern Medical School in Houston, and colleagues conducted a prospective, randomized trial involving 62 patients undergoing ESS for chronic rhinosinusitis. Participants were randomized to receive 1 g of IVAPAP or 100 mL of placebo (saline infusions) before the start of surgery and four hours later (31 and 29 patients, respectively).
The researchers found that the mean pain scores were reduced in the IVAPAP versus the control group within the first hour, reaching a maximum difference of 7.7 mm on a visual analogue scale favoring the treatment group and with a true difference possibly as high as 22 mm, representing a clinically meaningful difference. The average pain scores were less in the placebo group, at 12 and 24 hours, with a clinically meaningful difference of 5.8 and 8.2 favoring the placebo group. The confidence intervals were wide and included the null value at all time points.
"The results of this study are inconclusive," the authors write. "The data suggest that perioperative intravenous acetaminophen may reduce immediate postoperative pain and opioid requirements compared with placebo and these differences could be clinically meaningful."
Several authors disclosed financial ties to the biopharmaceutical industry, including Mallinkrodt Pharma, which funded the study.
Physician's Briefing