April 7, 2014
Complications for One in Five Adults Undergoing Tonsillectomy
Complications associated with increased health care costs; hemorrhage most expensive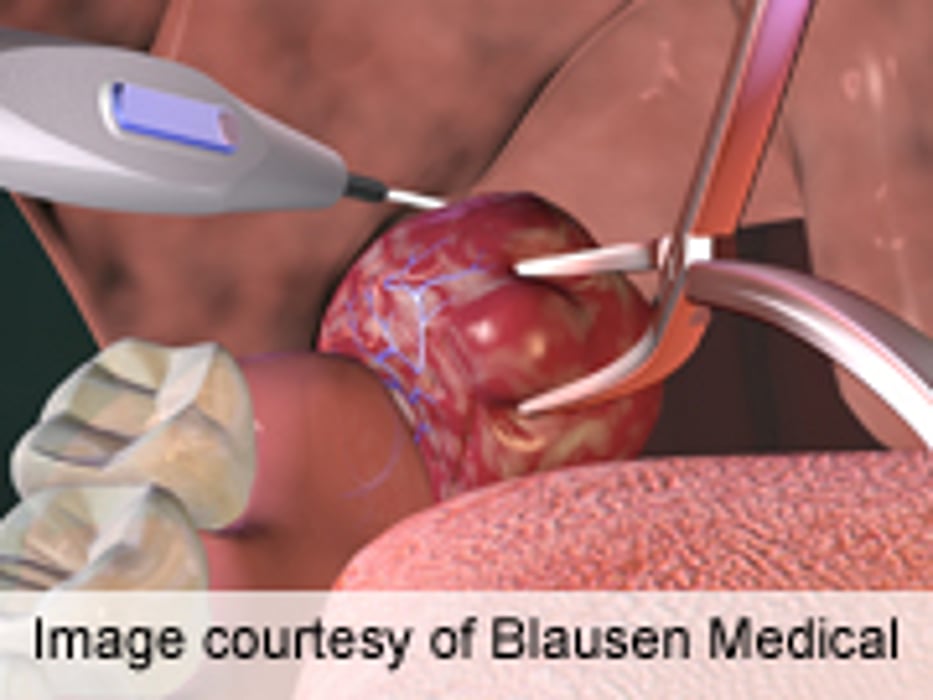 MONDAY, April 7, 2014 (HealthDay News) -- About 20 percent of adults undergoing tonsillectomy experience complications, according to a study published in the April issue of Otolaryngology-Head and Neck Surgery.
Meena Seshamani, M.D., Ph.D., from the Permanente Medical Group in San Francisco, and colleagues examined the prevalence of common complications of adult tonsillectomy and associated health care utilization. Data were obtained from the MarketScan Commercial Claims and Encounters Database for 36,210 patients who underwent outpatient tonsillectomy between 2002 and 2007.
The researchers found that 20 percent of participants had a complication; 10 percent visited an emergency department; and about 1.5 percent were admitted to a hospital within 14 days of tonsillectomy. Within 14 days of surgery, 6, 2, and 11 percent of participants were treated for postoperative hemorrhage; dehydration; and ear, nose, and throat (ENT) pain, respectively. Complications were significantly more likely to develop among those with comorbidities, prior peritonsillar abscess, or increased number of antibiotic prescriptions in the past year. Three-quarters of those with hemorrhage went to the emergency department and half had a procedural intervention. In the absence of complications, the average cost associated with a tonsillectomy was $3,832. Hemorrhage within 14 days was the most expensive of complications ($6,388, compared with $5,753 for dehydration and $4,708 for ENT pain).
"Complications of adult outpatient tonsillectomies are common and may be associated with significant morbidity, health care utilization, and expenditures," the authors write.
Several authors disclosed financial ties to Truven Health, where the study was conducted.
Abstract
Full Text (subscription or payment may be required)
Physician's Briefing