January 31, 2014
Low Morbidity/Mortality Rates for Adult Tonsillectomy in U.S.
Low rates of mortality and morbidity; reoperation more likely in males, inpatients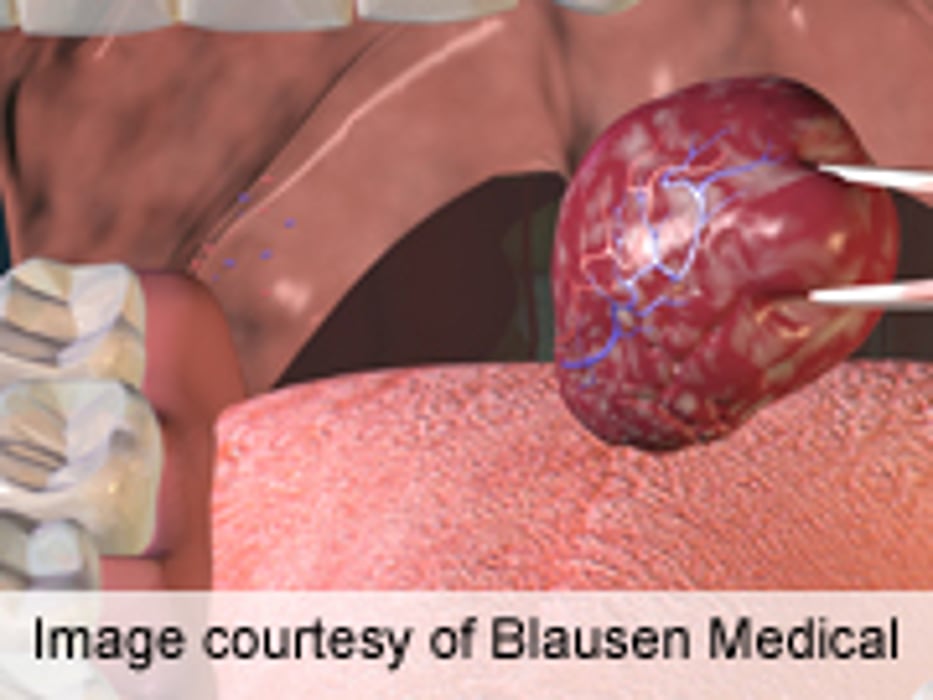 FRIDAY, Jan. 31, 2014 (HealthDay News) -- Adult tonsillectomy appears to be safe, with low rates seen for mortality and morbidity, according to a study published online Jan. 30 in JAMA Otolaryngology-Head & Neck Surgery.
In an effort to characterize mortality, complication, and reoperation rates, Michelle M. Chen, from the Yale University School of Medicine in New Haven, Conn., and colleagues conduced a retrospective cohort study involving 5,968 adult patients who underwent tonsillectomy.
The researchers found that the 30-day mortality, complication, and reoperation rates were 0.03, 1.2, and 3.2 percent, respectively. For most patients (82.9 percent), the primary diagnosis was chronic tonsillitis and/or adenoiditis. Pneumonia, urinary tract infection, and superficial site infections were the most common complications (27, 27, and 16 percent, respectively). Compared with patients who did not return to the operating room, those who underwent reoperation were significantly more likely to be male (54.0 versus 32.4 percent; P < 0.001); white (84.8 versus 75.3 percent: P = 0.02); or inpatients (24.3 versus 14.3 percent; P < 0.001); and to have postoperative complications (5.3 versus 1.1 percent; P < 0.001). Independent risk factors for reoperation included male sex (odds ratio [OR], 2.30), inpatient status (OR, 1.52), and the presence of a postoperative complication (OR, 4.58), on multivariate analysis.
"In the United States, adult tonsillectomy is a safe procedure with low rates of mortality and morbidity," the authors write.
Abstract
Full Text (subscription or payment may be required)
Physician's Briefing