April 3, 2013
Tonsillectomy Benefits Adults With Recurrent Pharyngitis
Study patients report improved quality of life, fewer days absent from work or school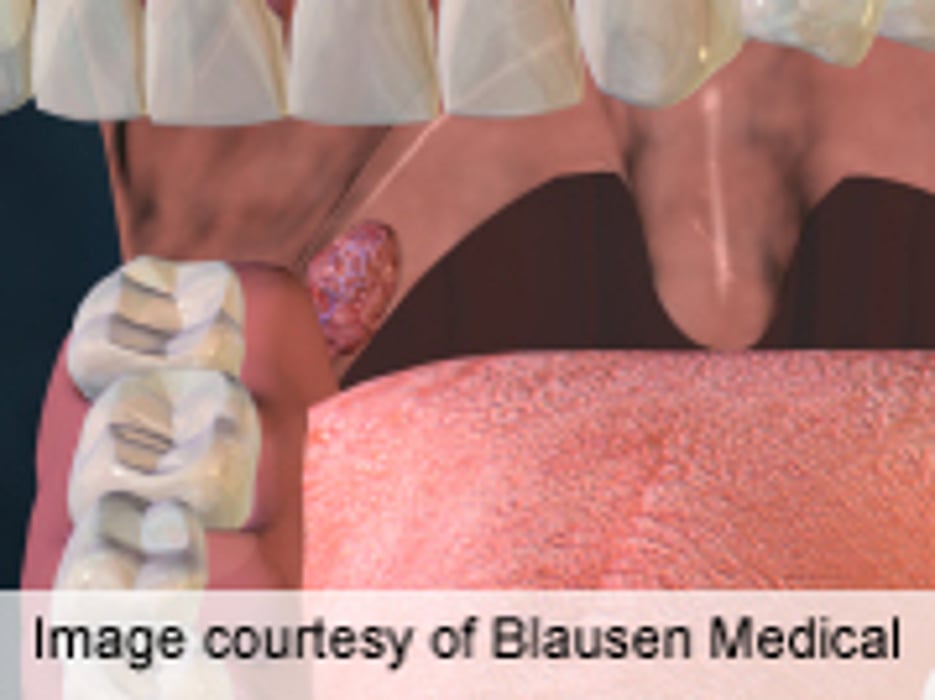 WEDNESDAY, April 3 (HealthDay News) --Adult patients with recurrent pharyngitis who underwent tonsillectomy had fewer symptoms of pharyngitis, thus reducing the number of medical visits and missed days from work or school, according to research published online April 2 in CMAJ, the journal of the Canadian Medical Association.
Timo Koskenkorva, M.D., of the University of Oulu in Finland, and colleagues conducted a randomized, controlled, parallel-group study to determine the efficacy of tonsillectomy in adults with recurrent pharyngitis.
According to the researchers, after five months of follow-up, 17 (43 percent) patients in the control group and two (4 percent) patients in the tonsillectomy group consulted a physician for pharyngitis. More patients in the control group had an episode of acute pharyngitis than in the tonsillectomy group, 32 (80 percent) patients versus 18 (39 percent) patients. Patients in the tonsillectomy group also reported improved quality of life and fewer days absent from work or school compared to the control patients.
"Adult patients who had disabling pharyngitis involving the palatine tonsils more than three times per year that prevented normal functioning and led to medical consultation benefited from tonsillectomy," the authors write. "The morbidity and complications related to tonsillectomy must be considered when physicians and patients decide whether the clinical benefits outweigh the risks of surgery."
Abstract
Full Text (subscription or payment may be required)
Physician's Briefing