December 16, 2015
Distribution of Opioid Prescribing ID'd for Different Providers
Top 10 percent of Medicare prescribers account for 56.7 percent of opioid claims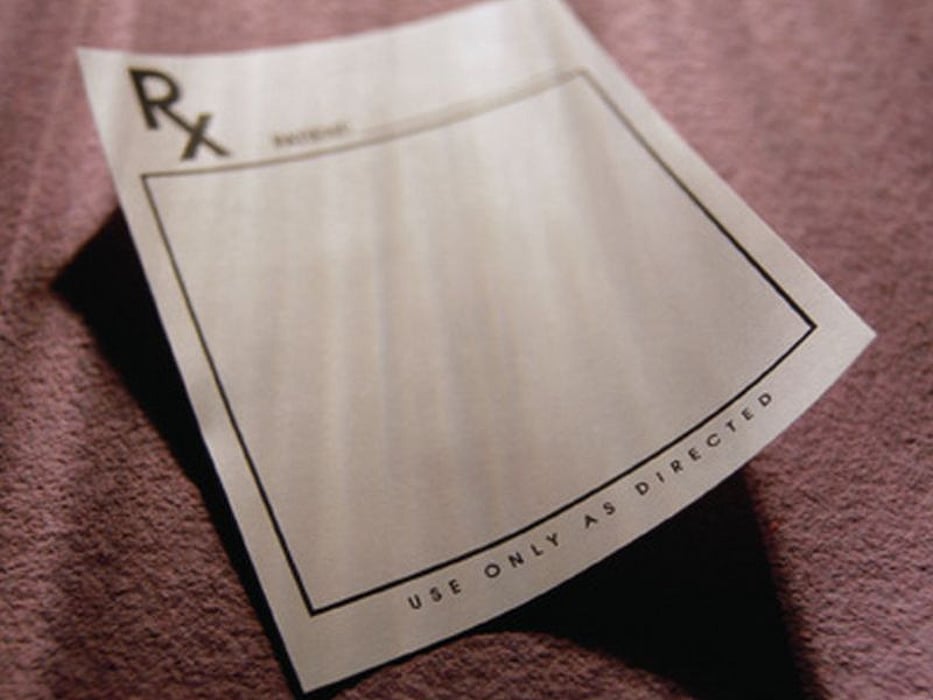 WEDNESDAY, Dec. 16, 2015 (HealthDay News) -- The top 10 percent of Medicare prescribers account for more than 50 percent of opioid claims, compared with almost 80 percent for the top 10 percent of the California Workers' Compensation providers, according to a research letter published online Dec. 14 in JAMA Internal Medicine.
Jonathan H. Chen, M.D., Ph.D., from the Veterans Affairs Palo Alto Health Care System in California, and colleagues examined data from individual prescribers from the 2013 Medicare Part D claims data set. For each prescriber National Provider Identifier number they obtained data on each drug prescribed, total number of claims, and total costs, focusing on schedule II opioid prescriptions.
The researchers found that the prescriber specialties that accounted for the most opioid drug claims were interventional pain management, pain management, anesthesiology, and physical medicine and rehabilitation. The top 10 percent of Medicare prescribers accounted for a smaller proportion of opioid claims than for all Medicare prescriptions and for the California Workers' Compensation prescribers (56.7, 63, and 79 percent, respectively). Across provider states there was minimal regional variation. The trends were similar when excluding hydrocodone, with the same top three prescribing specialties and with the top 10 percent of prescribers accounting for 57.9 percent of claims.
"High-volume prescribers are not alone responsible for the high national volume of opioid prescriptions," the authors write.
Physician's Briefing