May 23, 2012
Patients Can Minimize Injection Pain by Looking Away
Less discomfort when information that reduces the expectation of pain is provided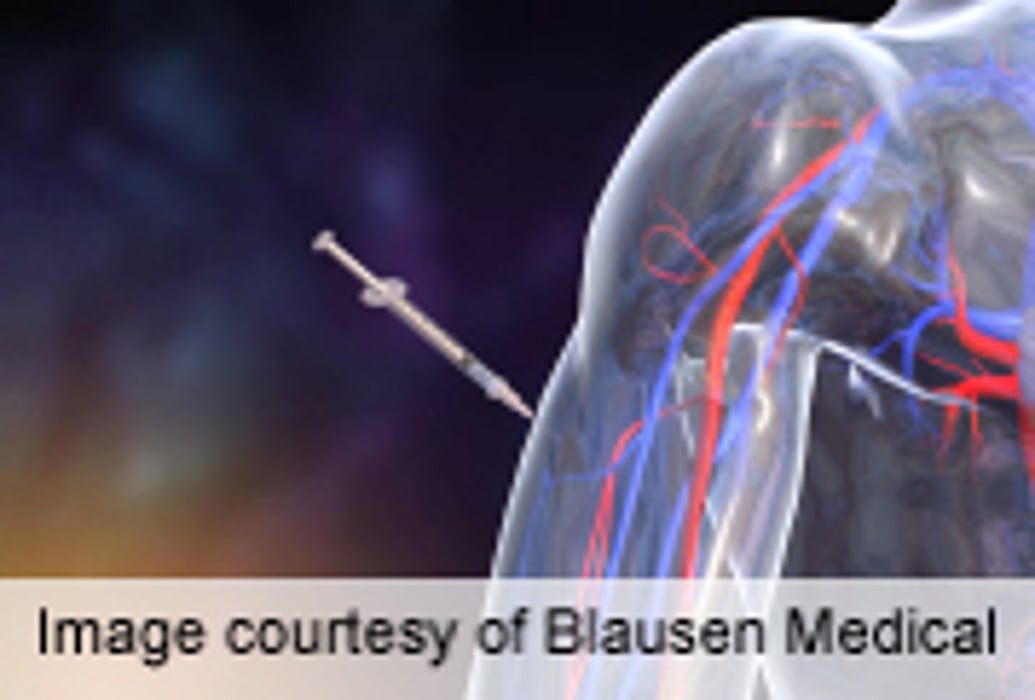 WEDNESDAY, May 23 (HealthDay News) -- The intensity of pain and unpleasantness associated with a needle prick is affected not only by previous experiences with needle pricks but also by information given prior to an injection, according to research published in the May issue of Pain.
In an effort to determine the effects of situational expectations to the perception of pain, Marion Höfle, M.D., of the University Medical Center Hamburg-Eppendorf in Germany, and colleagues conducted a study in which participants viewed video clips of a hand perceived as their own being pricked by a needle or touched by a cotton swab while either painful or non-painful stimuli were applied. Participants were told beforehand that either the needle or the cotton swab clip was more likely to be associated with painful electrical stimulation. Ratings of intensity and unpleasantness and pupil dilation were monitored.
The researchers found that, when participants expected to receive a painful stimuli, their intensity ratings of electrical stimuli were higher. Similarly, pupil dilation and unpleasantness ratings were higher when participants viewed a needle prick compared with a cotton swab touch.
"Clinicians may be advised to provide information that reduces a patient's expectation about the strength of forthcoming pain prior to an injection," Höfle said in a statement. "Because viewing a needle prick leads to enhanced pain perception as well as to enhanced autonomic nervous system activity, we've provided empirical evidence in favor of the common advice not to look at the needle prick when receiving an injection."
Abstract
Full Text (subscription or payment may be required)
Physician's Briefing