April 24, 2020
SARS-CoV-2 Stays in Respiratory Samples Longer in Severely Ill
Median duration of virus was significantly longer in stool versus respiratory and serum samples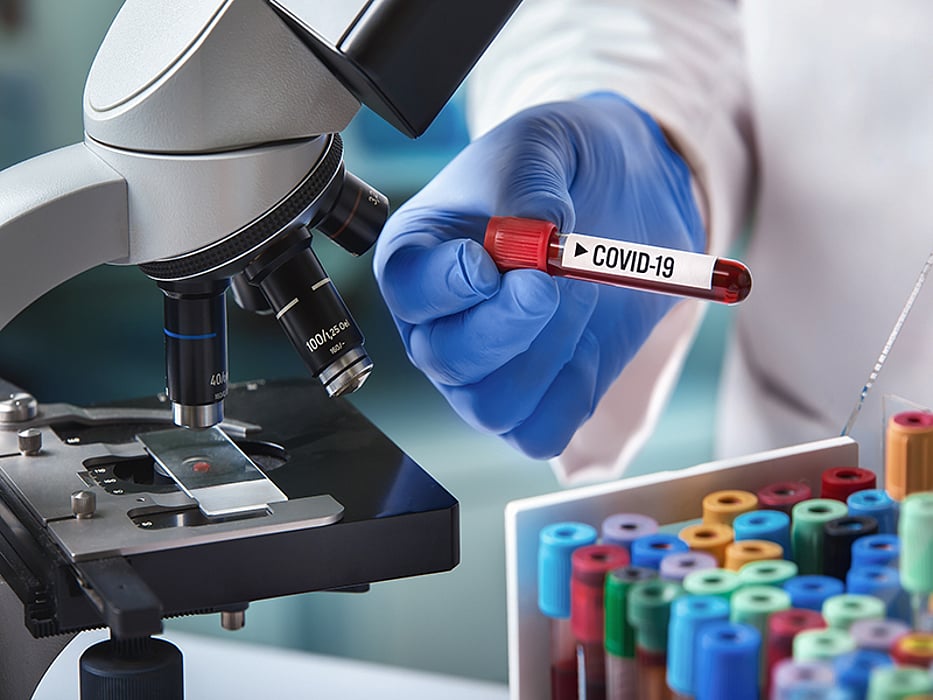 FRIDAY, April 24, 2020 (HealthDay News) -- The median duration of severe acute respiratory syndrome coronavirus 2 (SARS-CoV-2) RNA is significantly longer in the respiratory samples of patients with severe versus mild disease, according to a study published online April 21 in The BMJ.
Shufa Zheng, from Zhejiang University in Hangzhou, China, and colleagues conducted a retrospective cohort study to examine viral load in respiratory, stool, serum, and urine samples at different stages of disease progression in 96 patients infected with SARS-CoV-2: 22 with mild disease and 74 with severe disease. Data were obtained from Jan. 19 to March 20, 2020.
The researchers found that RNA was detected in the stool and serum of 59 and 41 percent of patients, respectively. One patient had a urine sample that was positive for SARS-CoV-2. The median duration of virus was significantly longer in stool than respiratory and serum samples (22 days versus 18 and 16 days, respectively). The median duration of virus in the respiratory samples was significantly longer for patients with severe versus mild disease (21 versus 14 days). The viral loads peaked in respiratory samples in the second week from disease onset in the mild group, while in the severe group, viral load continued to be high during the third week. In patients older than 60 years and in male patients, virus duration was longer.
"These findings suggest that reducing viral loads through clinical means and strengthening management during each stage of severe disease should help to prevent the spread of the virus," the authors write.
Physician's Briefing