April 26, 2017
Blood-Based Genome Testing Feasible for Rapid Mutation Assay
Mutation results available within 72 hours for 94 percent of non-small-cell lung CA samples evaluated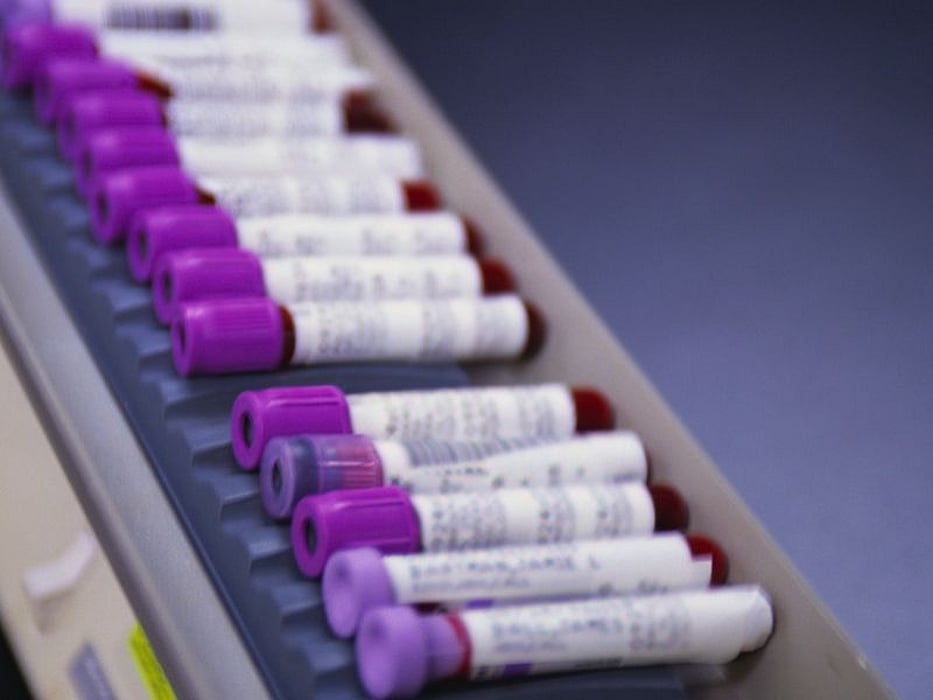 WEDNESDAY, April 26, 2017 (HealthDay News) -- A blood-based genome testing service provides accurate results within 72 hours, according to a study published online April 19 in the Journal of Molecular Diagnostics.
Hestia Mellert, Ph.D., from Biodesix Inc., in Boulder, Colorado, and colleagues validated a blood-based genome testing service by focusing on targetable variants in advanced non-small-cell lung carcinoma: epidermal growth factor gene (EGFR) variant L858R, exon 19 deletion and T790M; GTPase Kirsten ras gene (KRAS) variants G12C/D/V; and echinoderm microtubule associated protein like and 4 anaplastic lymphoma receptor tyrosine kinase fusion (EML4-ALK) transcripts 1/2/3. Test development and clinical validation were performed on samples from 219 donors with and 30 without cancer.
The researchers found that for each variant, the clinical sensitivity ranged from 78.6 to 100 percent, and specificity ranged from 94.2 to 100 percent. Results were also available for 1,643 non-small-cell lung carcinoma samples, with mutation results available within 72 hours for 94 percent of tests evaluated. Overall, 10.5, 13.8, 13.2, and 2 percent of mutations were detected for EGFR sensitizing, EGFR resistance, KRAS, and EML4-ALK fusion, respectively.
"This rapid, highly sensitive, and actionable blood-based assay service expands testing options and supports faster treatment decisions," the authors write.
Several authors disclosed financial ties to Biodesix Inc., which funded the study. Several authors are co-inventors on a patent application filed by Biodesix, covering a diagnostic test system for the detection of circulating genetic variants in non-small-cell lung cancer.
Physician's Briefing