September 27, 2012
Much of Intellectual Disability Not Genetically Inherited
Study links de-novo point mutations and small indels to non-syndromic, sporadic intellectual disability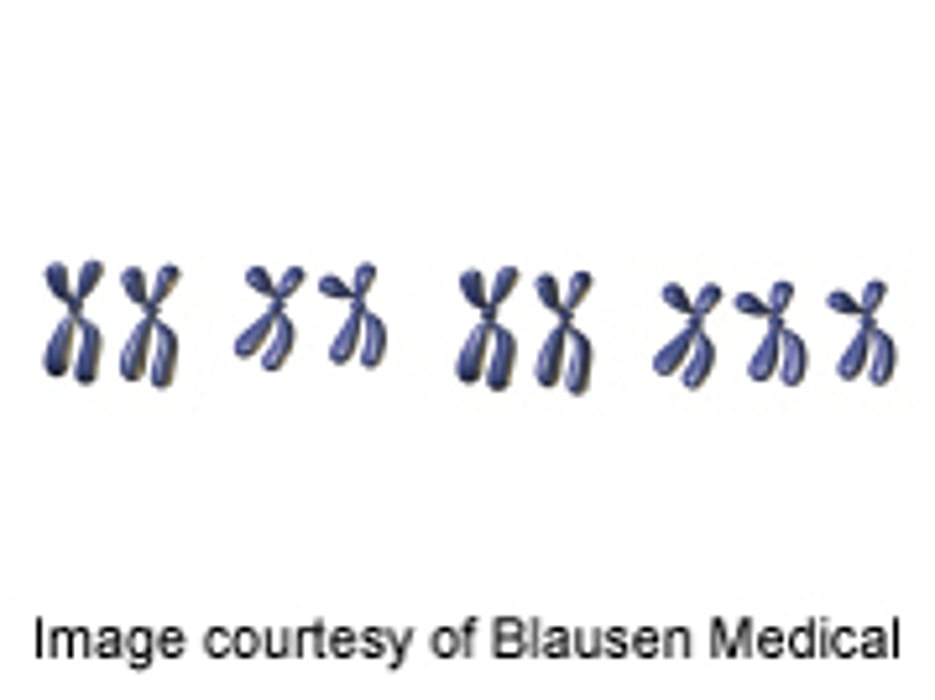 THURSDAY, Sept. 27 (HealthDay News) -- A considerable proportion of severe intellectual disability results from de-novo genetic variants, suggesting that only a small proportion of cases are likely to be inherited in an autosomal recessive fashion, according to a study published online Sept. 27 in The Lancet.
Anita Rauch, M.D., from University of Zurich, and colleagues sequenced exomes from 51 children with intellectual disability and their parents to identify de-novo variants. A control group included 20 children and their parents from the KORA Augsburg Diabetes Family Study.
The researchers identified de-novo variants in 45 participants (88 percent) in the case group and 14 (70 percent) in the control group. Eighty-seven de-novo variants were identified in the case group and 24 in the control group, for an exomic mutation rate of 1.71 per individual per generation in the case group and 1.2 per individual per generation in the control group. There were significantly more loss-of-function variants in the case group than in the control group (20 of 51 versus two of 20. There were de-novo variants in known intellectual disability genes in 16 patients, with recurrent mutations seen in three genes. At least six loss-of-function mutations in six novel genes were thought to be disease causing, and several missense alterations exhibited potential pathogenicity.
"After exclusion of copy-number variants, de-novo point mutations and small indels are associated with severe, sporadic non-syndromic intellectual disability, accounting for 45 to 55 percent of patients with high locus heterogeneity," the authors write.
Abstract
Full Text (subscription or payment may be required)
Editorial (subscription or payment may be required)
Physician's Briefing