August 24, 2012
New Model Explains How Lungs Clear Foreign Matter
Brush-like layer keeps mucus from sticking to lung airway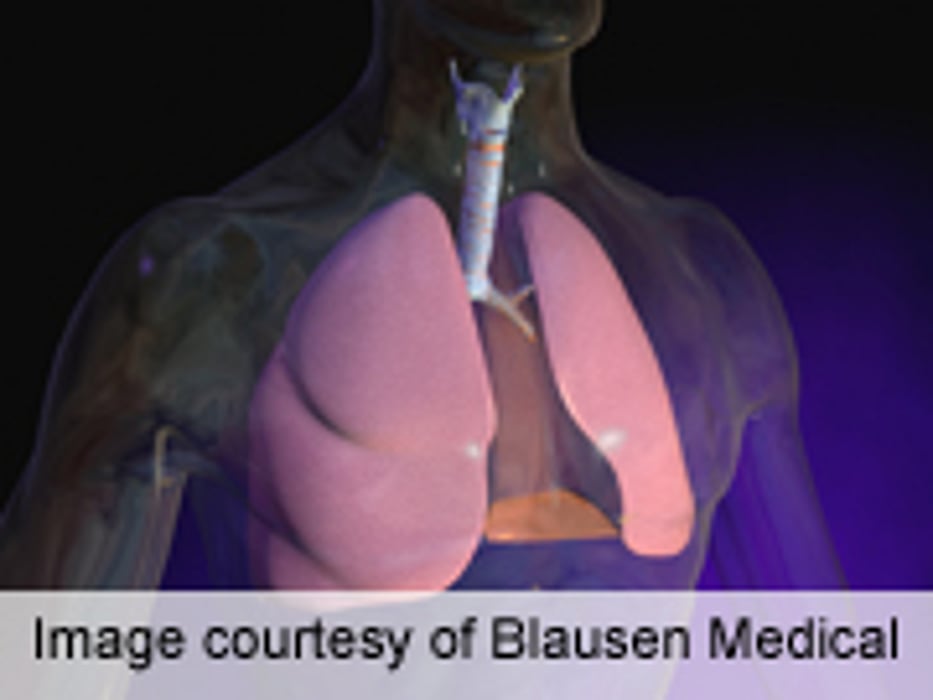 FRIDAY, Aug. 24 (HealthDay News) -- Mucus in the lungs clears foreign matter by moving along a brush-like periciliary layer rather than a watery layer, which keeps it from sticking to the airway surface, according to a study published in the Aug. 24 issue of Science.
Reasoning that the current "gel-on-liquid" model of mucus clearance, where mucus is kept mobile and separate from cilia through an intervening "watery" periciliary layer, was likely incorrect, Brian Button, M.D., from the University of North Carolina at Chapel Hill, and colleagues used several imaging techniques on human bronchial epithelial cell cultures.
The researchers found that the periciliary layer formed a meshwork containing mucins and mucopolysaccharides. This kept the layer attached to the airway surface and caused mucus to form a distinct layer. The alternate "gel-on-brush" model of mucus clearance is also consistent with the relative osmotic moduli of the two layers.
"The gel-on-brush model postulates that the densely tethered macromolecules occupy the periciliary layer, stabilizing the two-layer mucus clearance system by preventing mucus from penetrating the interciliary space," Button and colleagues conclude. "The gel-on-brush model has the capacity to unify the pathogenesis of human airway diseases that have in common mucus stasis, inflammation, and infection."
Abstract
Full Text (subscription or payment may be required)
Physician's Briefing