March 29, 2018
Novel Interstitium Has Been Identified in Human Tissues
Structure demonstrated to be part of the submucosa, supported by network of thick collagen bundles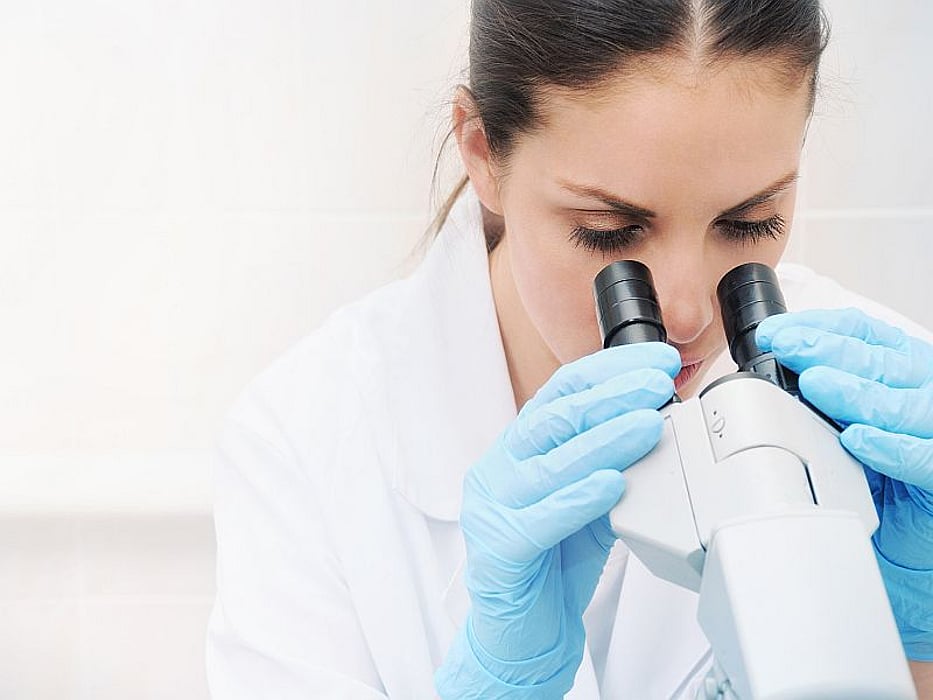 THURSDAY, March 29, 2018 (HealthDay News) -- A previously unrecognized interstitium has been identified in human tissues, according to a study published online March 27 in Scientific Reports.
Petros C. Benias, M.D., from the Icahn School of Medicine at Mount Sinai in New York City, and colleagues describe a reticular pattern within fluorescein-filled sinuses identified on confocal laser endomicroscopy imaging of human tissues at a depth of 60 to 70 µm with no known anatomical correlate.
The researchers found that the anatomy of this structure was preserved on freezing biopsy tissue before fixation, demonstrating that it is part of the submucosa and a fluid-filled interstitial space, which drains to lymph nodes and is supported by a network of thick collagen bundles. On one side, the bundles are intermittently lined by fibroblast-like cells that stain with endothelial markers and vimentin; between the matrix proteins of the bundles and the surrounding fluid there is a highly unusual and extensive unlined interface between the matrix proteins of the bundles and the surrounding fluid. Similar structures were observed in numerous tissues that are subject to intermittent or rhythmic compression, including the submucosae of the gastrointestinal tract and urinary bladder, the dermis, the peri-bronchial and peri-arterial soft tissues, and fascia; these tissues may play a role in cancer metastasis, edema, fibrosis, and mechanical functioning.
"In sum, we describe the anatomy and histology of a previously unrecognized, though widespread, macroscopic, fluid-filled space within and between tissues, a novel expansion and specification of the concept of the human interstitium," the authors write.
Several authors disclosed financial ties to the medical device and medical technology industries.
Physician's Briefing