June 14, 2017
Survey IDs Nail Histopathology Techniques Currently in Use
Hematoxylin and eosin routine for all biopsies; Periodic acid Schiff used for all cases of fungus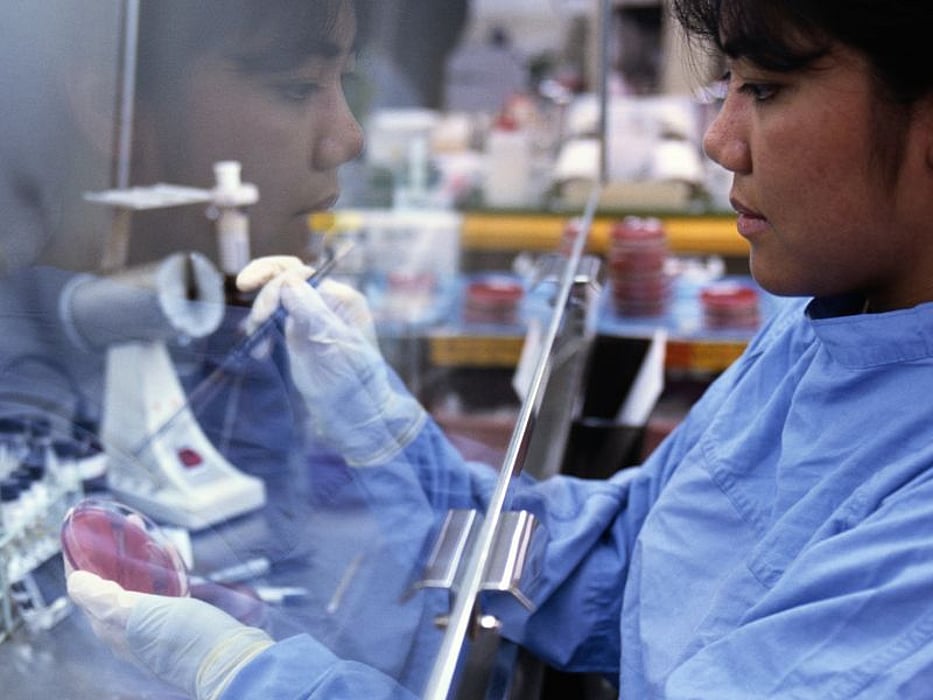 WEDNESDAY, June 14, 2017 (HealthDay News) -- Results of a new survey, published online June 7 in the Journal of Cutaneous Pathology, provide some insight on nail histopathology techniques currently in use.
Christina Wlodek, M.B.B.S., from the Bristol Royal Infirmary in the United Kingdom, and colleagues surveyed dermatologists, podiatrists, and pathologists from 20 countries during 2015 to 2016 to examine nail histopathology techniques. Data were included from 57 respondents.
The researchers found that specimens were unmarked or marked using ink or a suture and fixed in 10 percent formalin for six to 48 hours before embedding in paraffin wax, liquid nitrogen, and 2-hydroxyethylmethacrylate (17, one, and one of 19 cases, respectively). Seventy-one percent of 24 respondents undertook nail softening for six to 48 hours using Mollifex Gurr, 10 percent potassium hydroxide solution, or 10 percent potassium thioglycolate cream (12.5 percent each). In most cases, sections thickness was 4 to 9 µm (62.5 percent), using a steel microtome (92 percent) on glass slides (91.6 percent). For all biopsies, hematoxylin and eosin was routine, and Periodic acid Schiff was used in 100 percent of cases for fungus. Fontana-Masson was the favored stain for differentiating melanin and hemoglobin (60 percent). Melan-A was also used by all respondents for pigmented lesions (nine of nine cases).
"This questionnaire presents information on currently employed techniques, in order to share them and help teams increase the likelihood of high quality sections and facilitate histologic interpretation," the authors write.
Abstract
Full Text (subscription or payment may be required)
Physician's Briefing