January 14, 2014
Peptide Boosts Drug Efficacy in Pulmonary Arterial Hypertension
Homing peptide targets vasodilators in rat model of pulmonary arterial hypertension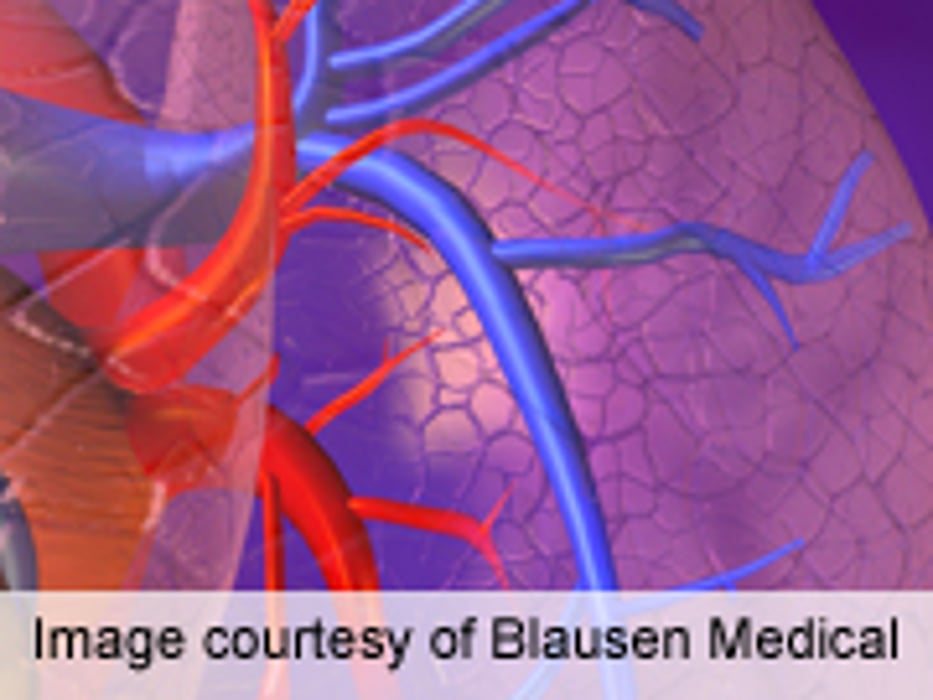 TUESDAY, Jan. 14, 2014 (HealthDay News) -- A peptide that specifically homes to hypertensive pulmonary arteries can be used to boost the efficacy of vasodilators in a rat model of pulmonary arterial hypertension (PAH), according to a study published online Jan. 8 in The American Journal of Pathology.
Previous work has shown that the tissue-penetrating homing peptide CARSKNKDC (CAR) specifically homes to hypertensive pulmonary arteries. Michie Toba, M.D., from the University of South Alabama College of Medicine in Mobile, and colleagues examined whether administration of CAR in a rat model of PAH could facilitate transport of co-administered drugs into the targeted cells/tissues via the bystander effect.
The researchers found that, when administered systemically, CAR enhanced the pulmonary vascular effects of vasodilators such as fasudil and imatinib. In isolated PAH lungs, the peptide increased the concentration of imatinib without increasing pulmonary vascular permeability. When administered sublingually, CAR also selectively enhanced pulmonary vasodilation brought about by imatinib and sildenafil.
"Our results suggest a new paradigm in the treatment of PAH, using an intravenous/sublingual tissue-penetrating homing peptide to selectively augment pulmonary vascular effects of nonselective drugs without the potentially problematic conjugation process," Toba and colleagues conclude.
Several authors disclosed financial ties to Vascular BioSciences and VBS Pharmaceuticals.
Abstract
Full Text (subscription or payment may be required)
Physician's Briefing