September 6, 2012
Remodeling Starts Within 48 Hours of Cardiac Injury
Cardiac hypertrophy observed within two days of transverse aortic constriction in mice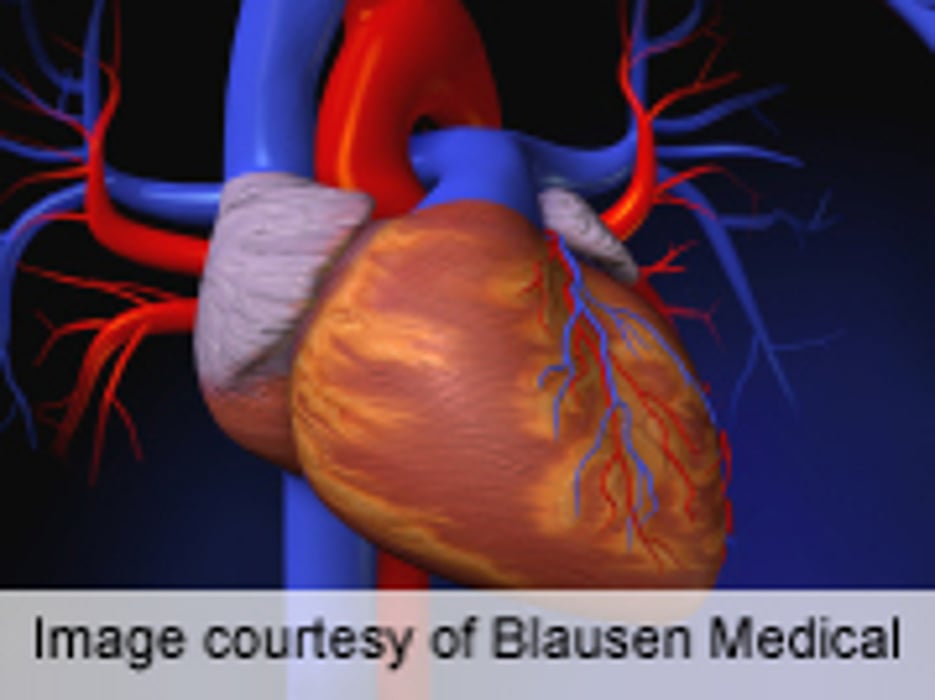 THURSDAY, Sept. 6 (HealthDay News) -- After cardiac injury, signs of remodeling are observed as early as 48 hours, and include structural changes and enlargement of the heart, and associated changes in cell populations, according to a study published online Sept. 4 in The American Journal of Pathology.
Noting that most studies of cardiac hypertrophy examine changes a week after cardiac injury, Colby A. Souders, from Texas A&M Health Science Center in Temple, and colleagues examined the morphological and physiological changes in early cardiac remodeling in response to transverse aortic constriction in mice.
The researchers observed cardiac hypertrophy after 48 hours, with an enlarged left ventricular free wall and septum, an increase in heart weight, and an increase in wall thickness. There was also decreased capillary density after 48 hours, which was associated with increased levels of pericytes (connective tissue cells in small blood vessels) and returned to control levels by day seven. At day seven, cardiac hypertrophy peaked, with increased collagen deposition that was associated with increased levels of fibroblasts. Proteins involved in angiogenesis, extracellular matrix, and cell growth were concurrently expressed.
"Our data demonstrate that morphological changes in response to cardiovascular injury occur rapidly, and the present findings allow correlation of specific events that facilitate these changes," Souders and colleagues conclude.
Abstract
Full Text (subscription or payment may be required)
Physician's Briefing