February 3, 2020
Cigarette Use Down, E-Cigarette Use Up Among Teens
Current youth cigarette users smoked fewer days and fewer cigarettes per day in 2011 to 2018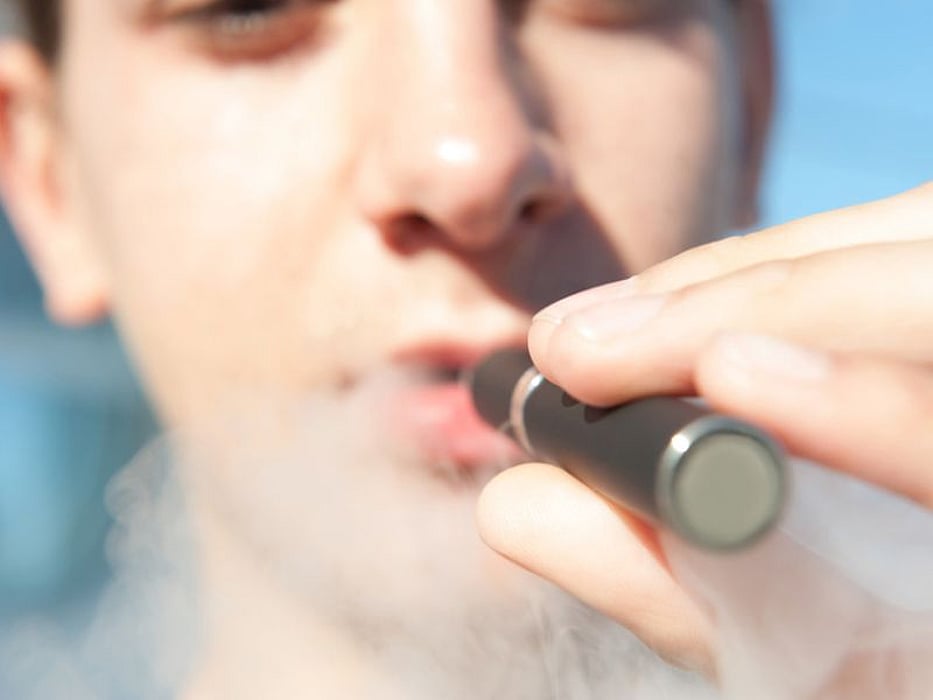 MONDAY, Feb. 3, 2020 (HealthDay News) -- Cigarette use is dropping among teens, but electronic cigarette use is on the rise, according to a study published online Feb. 3 in Pediatrics.
Sunday Azagba, Ph.D., from University of Utah in Salt Lake City, and colleagues used data from the 2011 to 2018 National Youth Tobacco Survey to analyze trends in smoking frequency, intensity, age of first cigarette use, and e-cigarette use frequency among current smokers.
The researchers found that during the study period, there was a decrease in smoking ≥10 days (50.0 to 38.3 percent), ≥20 days (37.2 to 26.3 percent), and 30 days (26.6 to 18.2 percent) among current smokers. Decreases in smoking prevalence were seen among male, female, high school, non-Hispanic white, and non-Hispanic other students. There was an increase noted in light smoking (five or fewer cigarettes per day [CPDs]; 76.6 to 82.7 percent), but moderate smoking (six to 10 CPDs) decreased (10.7 to 8.3 percent). Among female, high school, and non-Hispanic other students, age at first cigarette use increased, but it decreased among male students. The investigators observed an increase in e-cigarette use frequency for ≥10 days (20.8 to 40.9 percent), ≥20 days (13.5 to 31.7 percent), and all 30 days (9.3 to 22 percent) between 2011 and 2018.
"Past-month e-cigarette use frequency rose significantly, surpassing cigarette use in 2018, highlighting the need for improved e-cigarette prevention and cessation strategies," the authors write.
Physician's Briefing