June 16, 2020
Drinking 100 Percent Fruit Juice in Preschool Years Tied to Healthy Diet Later
No negative association seen between fruit juice consumption and future body mass index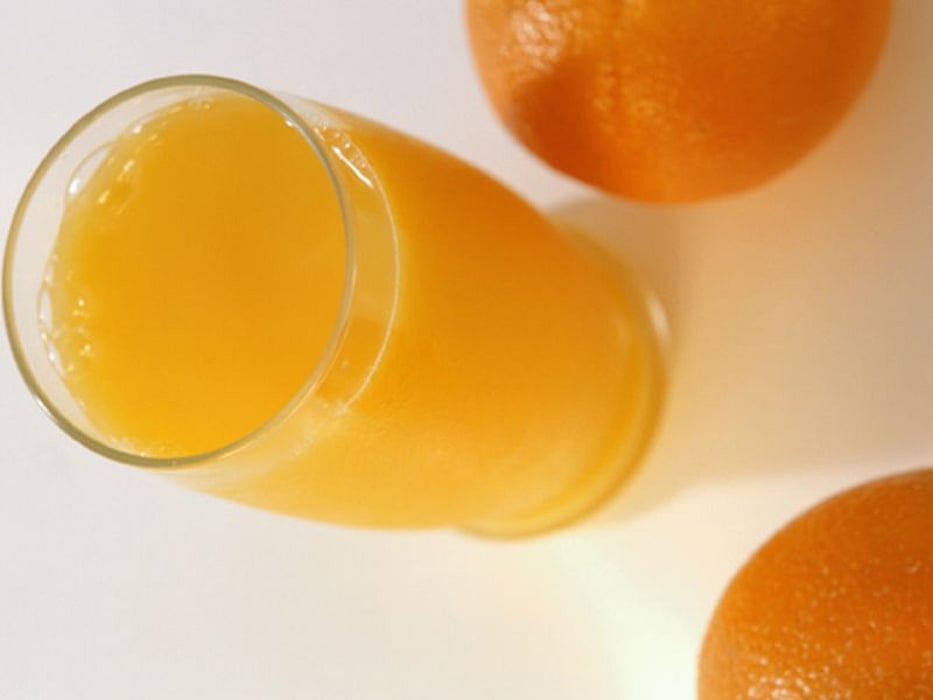 TUESDAY, June 16, 2020 (HealthDay News) -- Drinking 100 percent fruit juice during the preschool years is associated with better diet quality in adolescence, according to a study recently published in BMC Nutrition.
Li Wan, from the Boston University School of Medicine, and colleagues used data from 100 children enrolled in the Framingham Children's Study at 3 to 6 years of age and subsequently followed for 10 years to evaluate the association between preschool fruit juice consumption and later diet quality and body mass index (BMI).
The researchers found that preschool children who drank at least one cup of 100 percent fruit juice/day (versus <0.5 cups/day) consumed 0.9 cups/day more total fruit and 0.5 cups/day more whole fruit during adolescence (ages 14 to 18 years). During adolescence, total Healthy Eating Index scores were close to 6 points higher for those with the highest preschool fruit juice intakes versus those with the lowest fruit juice intakes. Preschoolers consuming <0.5 cups/day of fruit juice had sharply declining whole-fruit intake throughout childhood versus preschoolers consuming one or more cups/day, who had stable intakes of whole fruit throughout childhood. However, there was no association between fruit juice consumption and BMI change throughout childhood.
"These data suggest that preschool consumption of 100 percent fruit juice is associated with beneficial effects on whole fruit intake and diet quality without having any adverse effect on BMI during childhood and into middle adolescence," the authors write.
Physician's Briefing