May 16, 2014
Antibiotic Rx in Infancy May Up Childhood Asthma Risk
Receiving antibiotics in their first year tied to impaired antiviral immunity later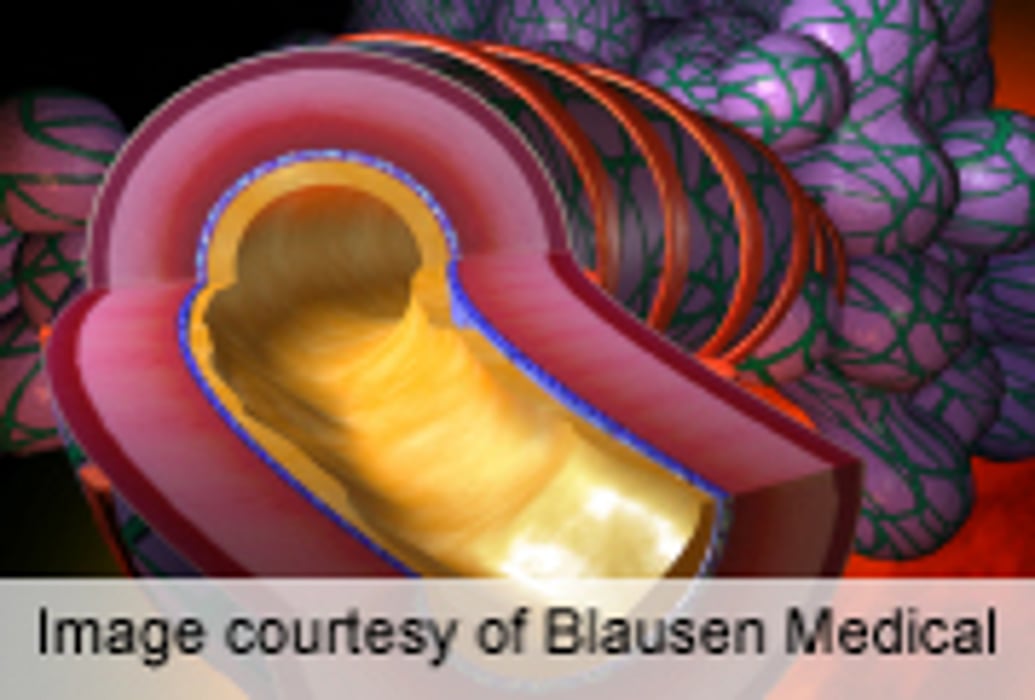 FRIDAY, May 16, 2014 (HealthDay News) -- There is a small increased risk of asthma in children following antibiotic prescription in their first year of life, according to a study published online May 15 in The Lancet Respiratory Medicine.
Aida Semic-Jusufagic, M.D., from the University of Manchester in the United Kingdom, and colleagues followed 916 children participating in a birth cohort until age 11 years. Medical records were used to ascertain information on antibiotic prescription, wheeze, and asthma exacerbations. Immune responses of peripheral blood mononuclear cells to viruses (rhinovirus and respiratory syncytial virus [RSV]) and bacteria (Haemophilus influenzae and Streptococcus pneumoniae) were assessed from samples taken at 11 years of age.
The researchers observed a significantly higher risk of physician-confirmed wheezing (hazard ratio [HR], 1.71; P < 0.0001) and severe wheeze or asthma exacerbation (HR, 2.26; P = 0.041) after antibiotic prescription in infancy. The hazards of exacerbations (2.09; P < 0.0001) and admissions to hospital (2.64; P = 0.0009) were significantly increased in the two years after the first antibiotic prescription in children who wheezed. There was a significantly lower induction of cytokines, important in host defense against virus infections to both RSV and rhinovirus, among children who received antibiotics in infancy. Variants in 17q21 were associated with an increased risk of early life antibiotic prescription.
"The association between antibiotics and asthma might arise through a complex confounding by indication," the authors write.
Several authors disclosed financial ties to the pharmaceutical industry.
Abstract
Full Text (subscription or payment may be required)
Editorial (subscription or payment may be required)
Physician's Briefing