May 8, 2017
Breastfeeding Plays Key Role in Ensuring Healthy Infant Gut
Dose-dependent relationship, even after introduction of solid foods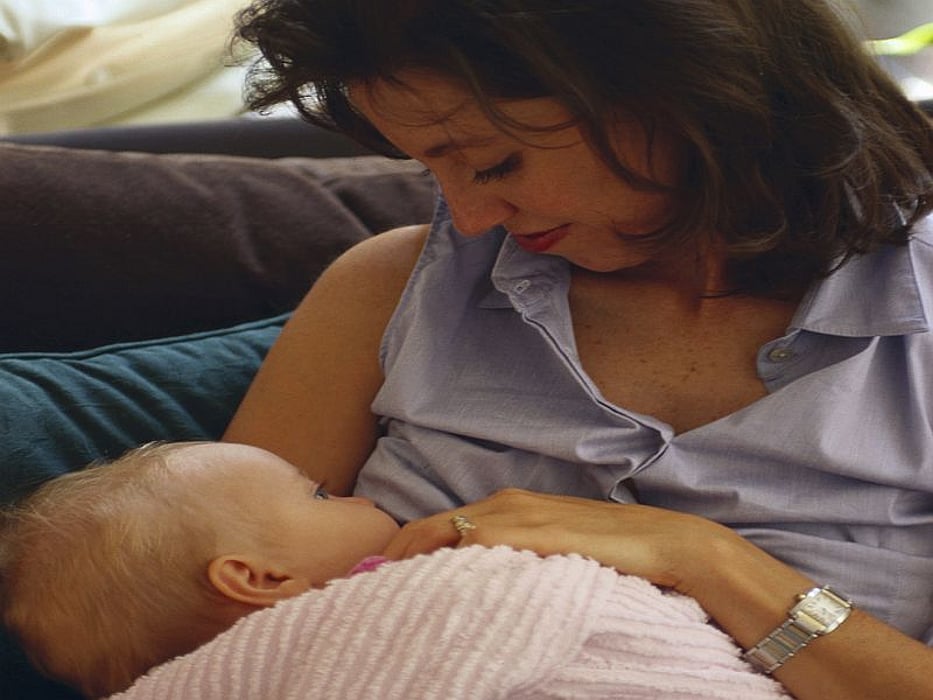 MONDAY, May 8, 2017 (HealthDay News) -- Breastfeeding can seed good bacteria in an infant's digestive system, according to research published online May 8 in JAMA Pediatrics.
Grace Aldrovandi, M.D., a professor of pediatrics and chief of infectious diseases at the University of California, Los Angeles, Mattel Children's Hospital, and colleagues assessed 107 breastfeeding mother-infant pairs.
The investigators found that 27.7 percent of beneficial bacteria in a baby's intestinal tract come directly from the mother's milk, and 10.3 percent comes from areolar skin. The team also found that bacterial diversity and composition changes were associated with daily breast milk intake in a dose-dependent manner, a findings that persisted after introduction of solid foods.
"Our research identifies a new mechanism that contributes to building stronger, healthier babies," Aldrovandi said in a university news release.
Physician's Briefing