September 30, 2020
Early Introduction of Gluten Linked to Decline in Celiac Disease
Introduction of gluten from age 4 months linked to reduced prevalence of celiac disease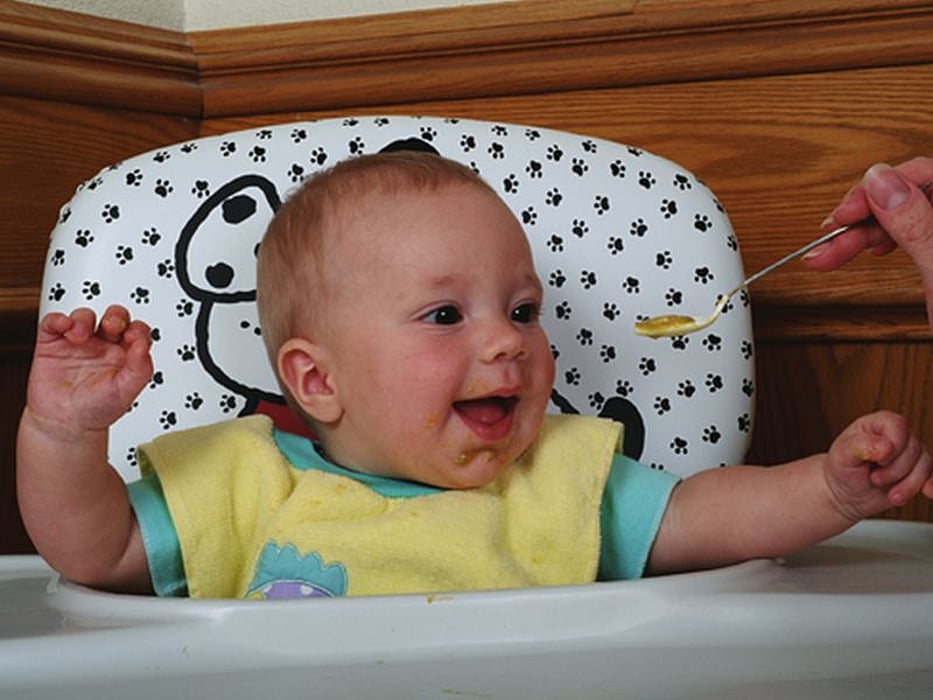 WEDNESDAY, Sept. 30, 2020 (HealthDay News) -- Introduction of gluten from age 4 months is associated with a reduced prevalence of celiac disease (CD), according to a study published online Sept. 28 in JAMA Pediatrics.
Kirsty Logan, Ph.D., from King's College London, and colleagues randomly assigned 1,004 infants to consume six allergenic foods (peanuts, sesame, hen's egg, cow's milk, cod fish, and wheat) in addition to breast milk from age 4 months (early introduction group [EIG]; 488 children) or to follow U.K. infant feeding recommendations for exclusive breastfeeding for about six months and avoid allergenic foods (standard introduction group [SIG]; 516 children).
The researchers found that the mean quantity of gluten consumed between ages 4 and 6 months was 0.49 and 2.66 g/week in the SIG and EIG, respectively. The mean weekly gluten consumption varied from 0.08 to 0.9 g/week at ages 4 and 6 months in the SIG and from 1.3 to 4.03 g/week at ages 4 and 6 months in the EIG. A diagnosis of CD was confirmed in 1.4 percent of children in the SIG and none in the EIG.
"The results of the present study emphasize the importance of conducting new randomized controlled trials to address the question of whether early introduction of high-dose gluten is an effective strategy for prevention of CD," the authors write.
Several authors disclosed financial ties to the biopharmaceutical and nutrition industries.
Abstract/Full Text (subscription or payment may be required)
Physician's Briefing