November 8, 2016
Donor Milk Doesn't Improve Neurodevelopment Outcomes
Among very-low-birth weight infants, outcomes no different for use of supplemental donor milk, formula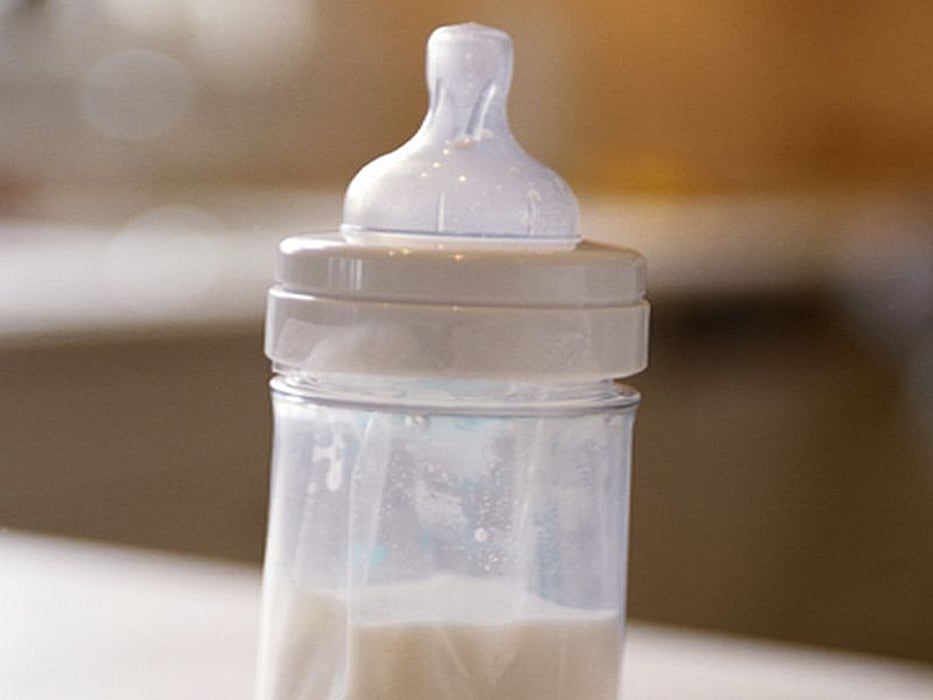 TUESDAY, Nov. 8, 2016 (HealthDay News) -- For infants with very-low-birth weight (VLBW), use of supplemental donor milk does not improve neurodevelopment compared with placebo at 18 months' corrected age, according to a study published in the Nov. 8 issue of the Journal of the American Medical Association.
Deborah L. O'Connor, Ph.D., R.D., from the Hospital for Sick Children in Toronto, and colleagues conducted a randomized trial involving VLBW infants recruited from four neonatal units within 96 hours of birth. When mother's milk was unavailable, infants were fed donor milk (181 infants) or formula (182 infants) for 90 days or to discharge. Neurodevelopment was assessed in 92 percent of survivors.
The researchers observed no significant differences in the mean Bayley-III cognitive composite score, language composite score, or motor composite score between the groups (fully adjusted mean differences: −2.0, −3.1, and −3.7, respectively). No differences were seen between the groups in infants positive for the mortality and morbidity index (43 and 40 percent in the donor milk and formula groups, respectively) or in changes in growth z scores.
"If donor milk is used in settings with high provision of mother's milk, this outcome should not be considered a treatment goal," the authors write.
Full Text
Editorial (subscription or payment may be required)
Physician's Briefing