April 9, 2018
Program Supporting Parent-Child Reading Aloud Aids Development
Sustained social-emotional impacts seen 1.5 years after program completion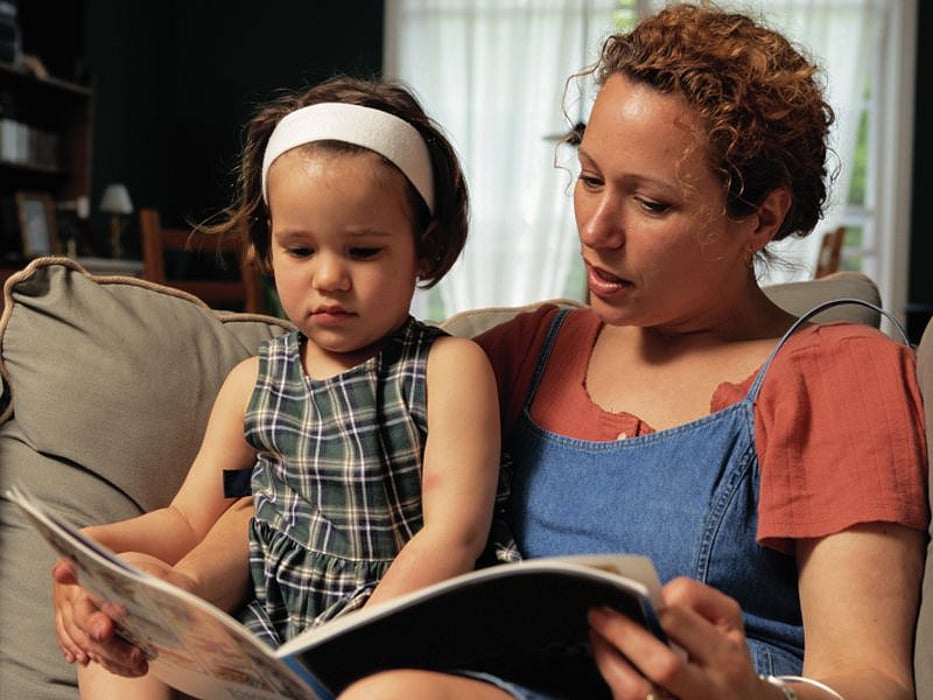 MONDAY, April 9, 2018 (HealthDay News) -- The Video Interaction Project (VIP), a parent education program which promotes positive parenting through reading aloud and play, reduces hyperactivity at school entry, according to a study published online April 9 in Pediatrics.
Alan L. Mendelsohn, M.D., from New York University in New York City, and colleagues assessed the impacts of the pediatric primary care intervention VIP on social-emotional development at school entry. Families were randomized postpartum to either VIP birth to 3 years (VIP 0-3), control 0 to 3 years, or to a third group without school entry follow-up. At preschool age (3 to 5 years), there was a second randomization to either VIP age 3 to 5 (VIP 3-5) or control 3 to 5 years.
The researchers found that both VIP 0-3 and VIP 3-5 were independently associated with improved 4.5-year Behavior Assessment System for Children, Second Edition. Children who received the combined intervention, VIP 0-3 and VIP 3-5, had a significant reduction in hyperactivity (P = 0.001). There was a clinically significant reduction in hyperactivity with VIP 0-3 (relative risk reduction for overall sample, 69.2 percent; P = 0.03; relative risk reduction for increased psychosocial risk: 100 percent; P = 0.006). Impacts were sustained for 1.5 years after study completion, and increased impacts were found with continued intervention from birth to age 5.
"We support the use of pediatric primary care to promote reading aloud and play from birth to 5 years, and the potential for such programs to enhance social-emotional development," the authors write.
Abstract/Full Text (subscription or payment may be required)
Physician's Briefing