June 7, 2016
Late-Term Gestation Linked to Improved Cognitive Outcomes
Performance up on three measures of cognitive function, down on one measure of physical function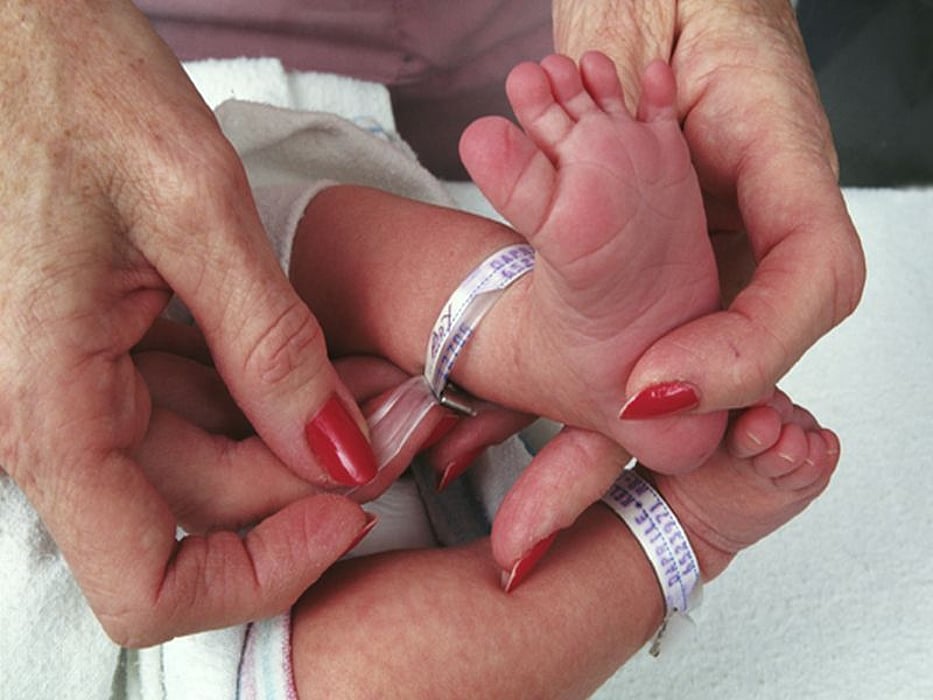 TUESDAY, June 7, 2016 (HealthDay News) -- Late-term infants have better cognitive outcomes but may have impaired physical outcomes compared with full-term infants, according to a study published online June 6 in JAMA Pediatrics.
David N. Figlio, Ph.D., from Northwestern University in Evanston, Ill., and colleagues analyzed Florida birth certificates from 1994 to 2002 linked to Florida public school records from 1998 to 2013. The correlation between gestational age and cognitive and physical outcomes at school age was examined using data for 1,153,716 children located in Florida schools.
The researchers found that, compared with full-term infants, late-term infants had 0.7 percent of a standard deviation higher average test scores in elementary and middle school (P = 0.02), 2.8 percent higher probability of being gifted (P = 0.02), and 3.1 percent reduced probability of poor cognitive outcomes (P = 0.05). The strongest benefits were seen for children with disadvantaged family background characteristics. The likelihood of being physically impaired was increased 2.1 percent among late-term infants (P = 0.08).
"There appears to be a trade-off between cognitive and physical outcomes associated with late-term gestation," the authors write. "Our findings provide longer-run information for expectant parents and physicians who are considering delivery at full term versus late term."
Physician's Briefing