February 22, 2013
Early Life Lung Function Tied to Persistent Wheezing to Age 18
Persistent childhood wheezing tied infant atopy, maternal asthma, active smoking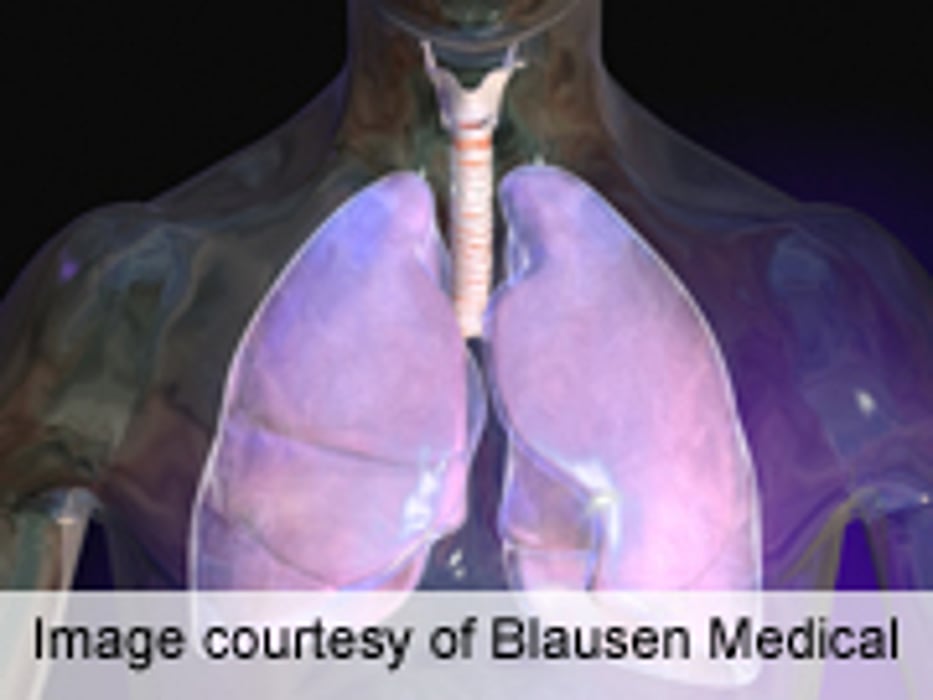 FRIDAY, Feb. 22 (HealthDay News) -- Persistent wheezing from ages 6 years to 18 years correlates with multiple factors, including reduced infant lung function, infant-onset atopy, maternal asthma, and active smoking, according to a study published online Feb. 18 in JAMA Pediatrics.
David Mullane, M.D., from University College Cork in Ireland, and colleagues analyzed data from 150 individuals in a birth cohort followed from age 1 month to 18 years. At 1 month, 6 years, 12 years, and 18 years maximal flow at functional residual capacity (V'maxFRC) was measured. Participants were categorized as having remittent wheeze, later-onset wheeze, persistent wheeze, or no wheeze based on reported symptoms.
The researchers found that 37 of the 150 participants had recent wheeze. Persistent wheeze (13 participants) correlated independently with reduced percentage of predicted V'maxFRC (mean reduction, 43 percent), compared with the no-wheeze group (96 participants). Persistent wheeze also correlated significantly with atopy in infancy (odds ratio [OR], 7.1), maternal asthma (OR, 6.8), and active smoking (OR, 4.8), compared with the no-wheeze group. Reduced percentage of predicted V'maxFRC correlated significantly with wheeze at age 18 years only among current smokers, when only wheeze at age 18 was considered (P = 0.04).
"In summary, we report interactions between early-onset airway dysfunction and active smoking in 18-year-olds for wheeze. Genetic susceptibility and early-onset atopy are also relevant cofactors," write the authors. "These findings give unique insight into the cause of obstructive airways disease in 18-year-olds, and follow-up of this cohort might be expected to further extend our understanding."
Abstract
Full Text (subscription or payment may be required)
Physician's Briefing