September 28, 2016
No Long-Term Health Issues for Infants With Isolated Oral Clefts
However, cleft palate associated with increased risk for developmental problems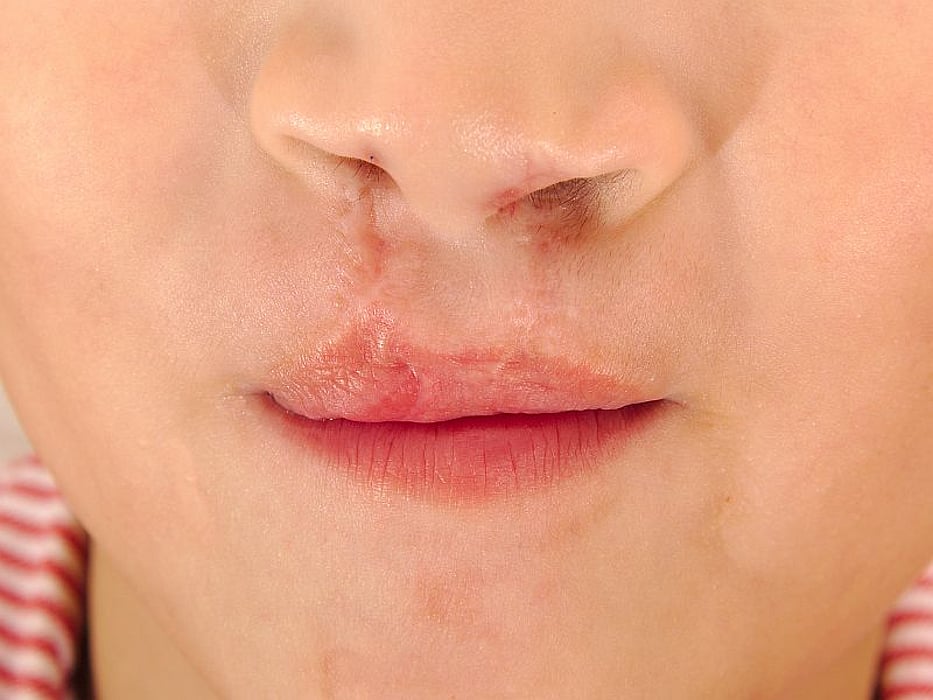 WEDNESDAY, Sept. 28, 2016 (HealthDay News) -- Infants born with cleft lip, with or without cleft palate, have no greater risk for long-term adverse health outcomes, according to a study published online Sept. 27 in JAMA Pediatrics.
Erik Berg, M.D., of the University of Bergen in Norway, and colleagues collected data on 1,490,401 births in Norway between 1967 and 1992. The study included 2,860 infants born with oral clefts who were followed until 2010, when they were between the ages of 18 and 43. The final analysis included 2,337 infants born with clefts and 1,413,819 infants not born with clefts.
The researchers found that infants born with cleft lip, with or without cleft palate, had no greater risk for health problems and death than those born without clefts. But they found that infants born with cleft palate alone had a slightly increased risk of dying early and of having conditions such as intellectual disability, autism, and severe learning disabilities.
"The present results are good news for parents of children with isolated cleft lip," the authors write. "The study found little evidence that a cleft lip only was associated with increased mortality or morbidity. The present findings could also be relevant for counseling of parents who are concerned about the health of their fetus if a cleft lip is detected on ultrasonography during pregnancy."
Abstract
Full Text
Editorial (subscription or payment may be required)
Physician's Briefing