June 28, 2017
E-Cigarette Use Ups Odds Teens Will Smoke Tobacco Cigarettes
Strong e-cigarette regulation could limit future population-level burden of cigarette smoking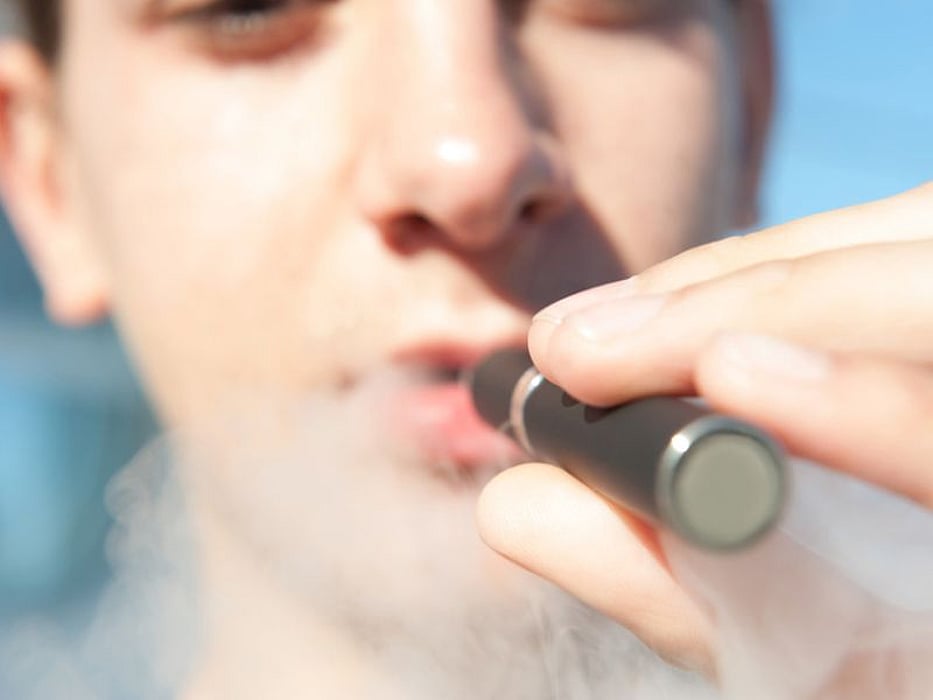 WEDNESDAY, June 28, 2017 (HealthDay News) -- Teens and young adults who use electronic cigarettes are almost four times as likely as their non-vaping counterparts to begin smoking traditional cigarettes, according to a review published online June 26 in JAMA Pediatrics.
The new review looked at the results of nine studies. The studies included 17,389 teens and young adults aged 14 to 30 when the studies began. Fifty-six percent of the study volunteers were female.
When the studies were combined, the researchers found that an estimated 30.4 percent of teens who had ever used an e-cigarette went on to use traditional cigarettes. Only 7.9 percent of those who never used e-cigarettes went on to smoke tobacco cigarettes. When the researchers looked at the past 30 days, 21.5 percent of those who'd smoked e-cigarettes went on to smoke regular cigarettes, while 4.6 percent of those who hadn't smoked e-cigarettes tried regular cigarettes.
"E-cigarette use was associated with greater risk for subsequent cigarette smoking initiation and past 30-day cigarette smoking," the authors write. "Strong e-cigarette regulation could potentially curb use among youth and possibly limit the future population-level burden of cigarette smoking."
Physician's Briefing