December 27, 2019
U.S. Teens Initiating E-Cigarette Use at Younger Ages
In 2014 and 2018, 8.8 and 28.6 percent of e-cigarette users initiated use at 14 years or younger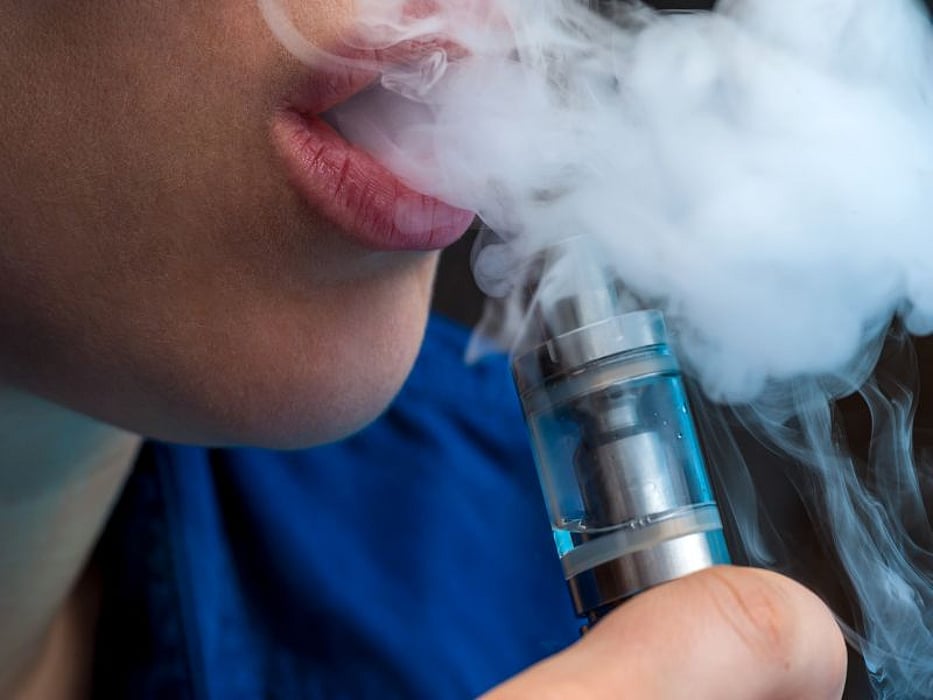 FRIDAY, Dec. 27, 2019 (HealthDay News) -- In recent years, U.S. adolescents have been initiating electronic cigarette use at earlier ages, according to a study published online Dec. 19 in the American Journal of Public Health.
Rebecca Evans-Polce, Ph.D., from the University of Michigan in Ann Arbor, and colleagues used data from five cohorts of the National Youth Tobacco Survey from 2014 to 2018, including 26,662 participants, to examine the changes in age of initiation of e-cigarette, cigarette, cigar, and smokeless tobacco use among adolescents.
The researchers found that 8.8 percent of lifetime e-cigarette users initiated use at age 14 years or younger in 2014 compared with 28.6 percent of lifetime e-cigarette users in 2018. Among lifetime users of cigarettes, cigars, and smokeless tobacco, there was no change in initiation ages; for lifetime cigarette users, 55.8 and 51.3 percent initiated cigarette use at age 14 years or younger in 2014 and 2018, respectively.
"Not only are more youths reporting e-cigarette use, but they are also beginning to use e-cigarettes at earlier ages," the authors write. "Public policies that restrict access to e-cigarettes and e-liquids and denormalize their use should be paramount priorities given the increasing number of adolescents initiating use early."
Abstract/Full Text (subscription or payment may be required)
Physician's Briefing