September 19, 2016
No Increased Choking Risk Seen With Baby-Led Weaning
However, many parents need more information on how to safely introduce solid foods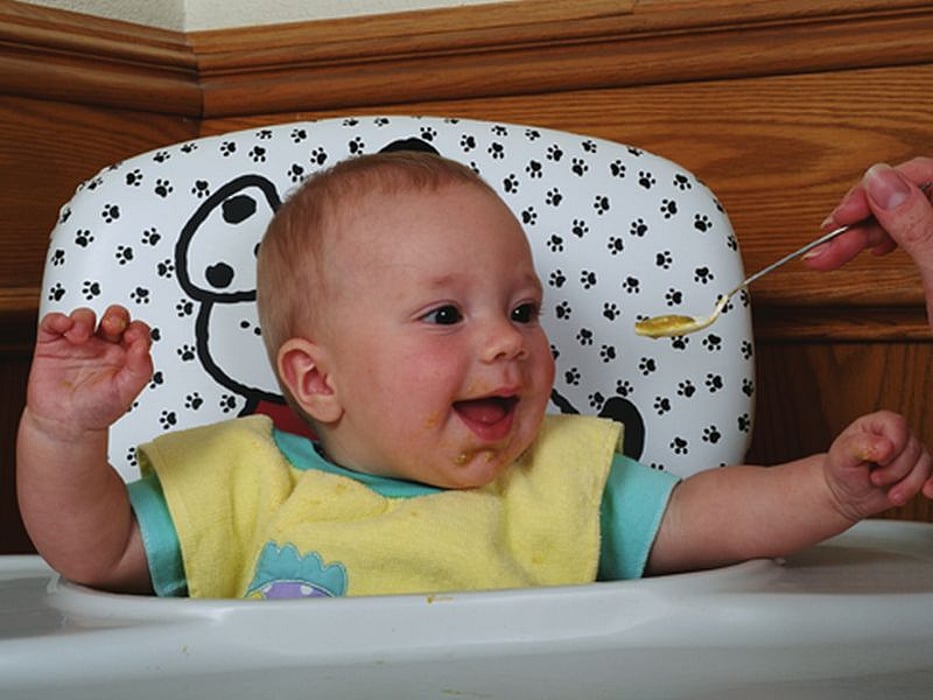 MONDAY, Sept. 19, 2016 (HealthDay News) -- Baby-led weaning that incorporates advice on minimizing choking risk may not increase risk of choking compared to traditional weaning practices, according to research published online Sept. 19 in Pediatrics.
Rachael Taylor, Ph.D., a research associate professor at the University of Otago in New Zealand, and colleagues randomly assigned 206 mothers to either introduce solid foods the traditional way or try the baby-led approach. Mothers in the second group were given education on how to safely let their babies feed themselves.
In this study, infants who fed themselves were no more likely to choke than those who were spoon-fed. Between the ages of 6 and 8 months, 35 percent of all infants in the study choked at least once, based on parents' reports -- with no significant difference between the two groups. On the other hand, the researchers found that infants in both groups were commonly given foods that pose a choking risk: More than half were given risky foods at the age of 7 months, and nearly all were given them at 12 months. Raw vegetables and hard crackers were among the most common offenders.
"We were very surprised that so many babies were being offered foods that could pose a choking hazard," Taylor told HealthDay. This suggests that many parents need more information on how to safely introduce solid foods, according to Taylor. "But they also need education on the importance of always being with their child when they're eating, and knowing what to do if their child chokes," she added.
Physician's Briefing