May 24, 2016
Behavioral Interventions Seem Safe, Beneficial for Infant Sleep
Two long-recommended methods seem effective and bring no psychological harm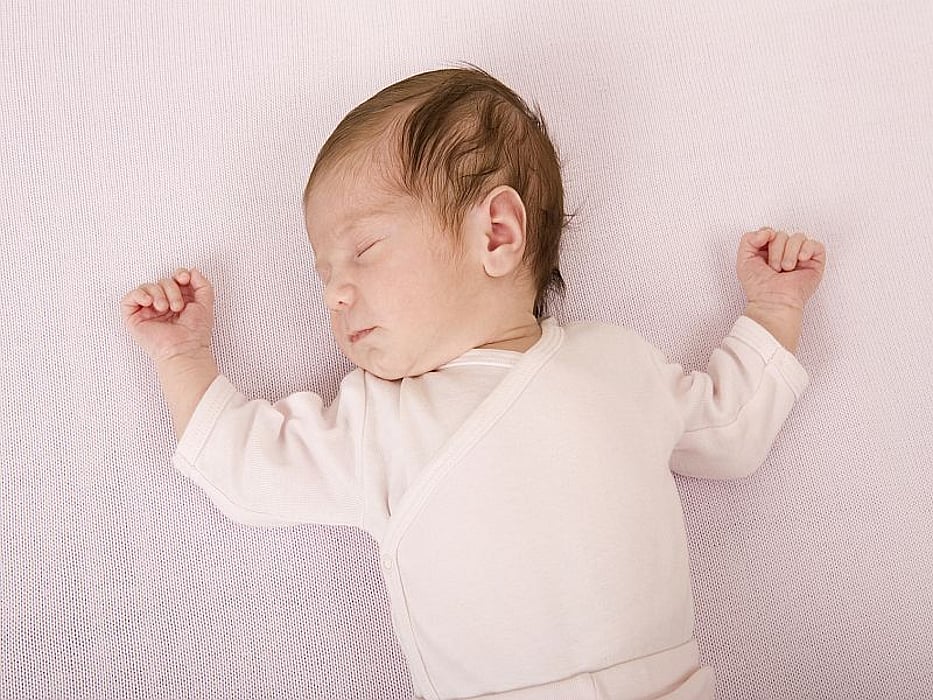 TUESDAY, May 24, 2016 (HealthDay News) -- Two commonly used sleep training strategies appear to have no harmful effect on infants' emotional development, according to research published online May 24 in Pediatrics.
Michael Gradisar, Ph.D., a clinical psychologist at Flinders University in Adelaide, Australia, and colleagues randomly assigned parents of 43 babies to one of three groups: controlled crying; bedtime fading; and a control. The infants ranged in age from 6 to 16 months.
After three months, the researchers found that infants in both sleep-training groups were falling asleep faster when their parents put them down -- between 10 and 13 minutes faster, on average. On the other hand, there was little change in the control group. Infants in the controlled-crying group were also waking up less often at night: averaging once or twice a night, versus three times at the study's start. For mothers in both groups, stress levels generally declined in the first month. Saliva samples showed a small-to-moderate decline in the infants' levels of cortisol, compared with babies in the control group.
"Both graduated extinction and bedtime fading provide significant sleep benefits above control, yet convey no adverse stress responses or long-term effects on parent-child attachment or child emotions and behavior," the authors write.
Physician's Briefing