October 2, 2013
Higher Neonatal Morbidity With Early-Term Birth
All 'term' births not created equal, per accompanying editorial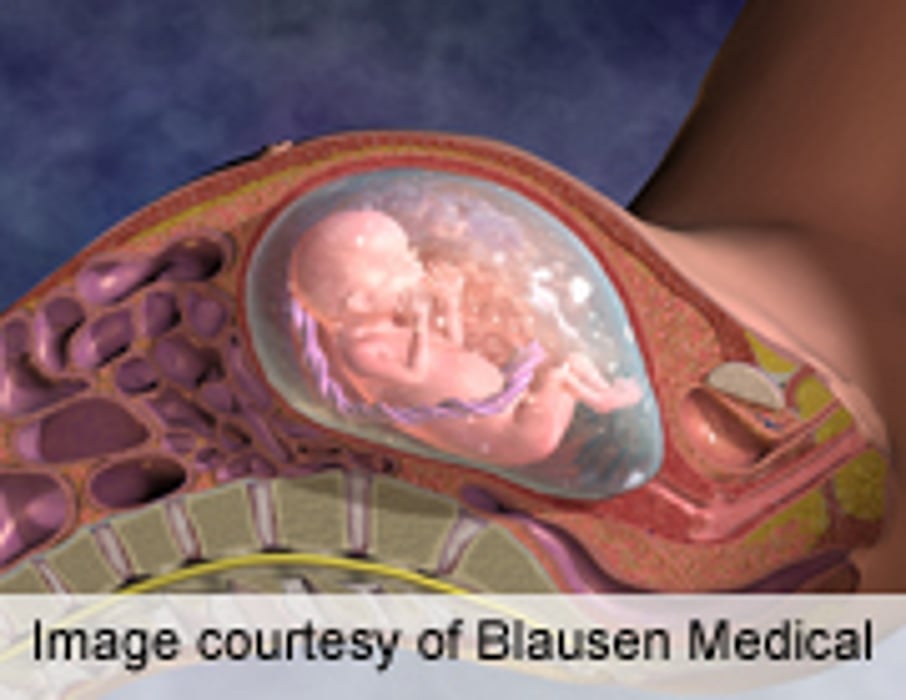 WEDNESDAY, Oct. 2 (HealthDay News) -- Early-term births are associated with high neonatal morbidity and admission to the neonatal intensive care unit (NICU) or a neonatology service, according to research published online Sept. 30 in JAMA Pediatrics.
Shaon Sengupta, M.D., of the Children's Hospital of Philadelphia, and colleagues analyzed data from 33,488 live births during a three-year period to assess the short-term morbidity of early-term neonates (37 to 38 weeks) versus term neonates (39 to 41 weeks).
The researchers found that 27 percent of births were early term. Early-term neonates, compared with term neonates, had significantly increased risks for admission to the NICU or a neonatology service (8.8 versus 5.3 percent), need for intravenous fluids (7.5 versus 4.4 percent), hypoglycemia (4.9 versus 2.5 percent), treatment with intravenous antibiotics (2.6 versus 1.6 percent), respiratory support (2.0 versus 1.1 percent), and mechanical ventilation or intubation (0.6 versus 0.1 percent). Compared with term neonates, risk of NICU or neonatology service admission was increased for early-term neonates with cesarean section or vaginal deliveries.
"This study demonstrates that gestational age remains a strong predictor of neonatal morbidity even after adjustment for mode of delivery, as well as other common prognostic factors," the authors write.
Abstract
Full Text (subscription or payment may be required)
Editorial (subscription or payment may be required)
Physician's Briefing