December 3, 2019
Infancy Nurse Visit Program May Reduce Public Benefit Costs
Cognitive-related skills improved for 18-year-old first-born children of nurse-visited mothers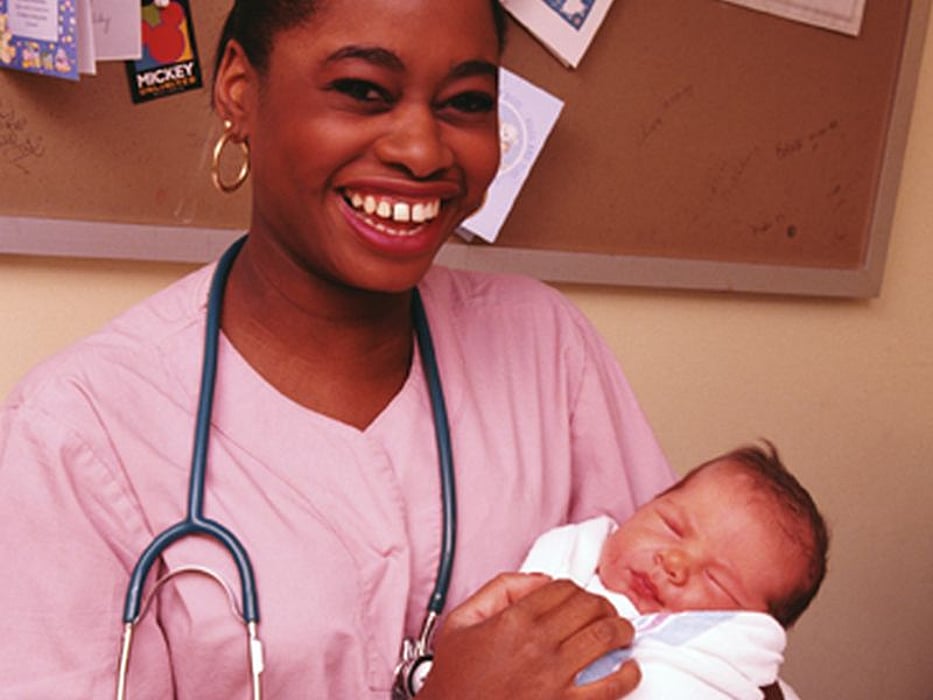 TUESDAY, Dec. 3, 2019 (HealthDay News) -- A prenatal and infancy nurse home visiting program is associated with reduced public benefit costs for low-income mothers and improved cognitive-related skills in their children, according to two studies published in the Dec. 1 issue of Pediatrics.
David L. Olds, Ph.D., from the University of Colorado in Aurora, and colleagues conducted an 18-year follow-up of 618 of 742 low-income mothers with no previous live births. The mothers were randomly assigned to receive prenatal and infancy home visiting by nurses or a control group. The researchers found that compared with controls, nurse-visited women incurred $17,310 less in public benefit costs; for women with higher psychological resources, this effect was more pronounced ($28,847). The costs of the program were $12,578.
Harriet Kitzman, Ph.D., from the University of Rochester in New York, and colleagues enrolled 742 pregnant, low-income women with no previous live births and randomly assigned them to receive free transportation for prenatal care plus child development screening and referral (514 women) or prenatal and infant home nurse visit (NV) plus transportation and screening (228 women). Assessments were completed on 629 18-year-old first-born offspring to assess the primary outcomes of cognitive-related abilities and behavioral health. The researchers found that NV youth born to mothers with limited psychological resources had better receptive language (effect size, 0.24; 95 percent confidence interval, 0.00 to 0.47; P = 0.05), math achievement (effect size, 0.38; 95 percent confidence interval, 0.14 to 0.61; P = 0.002), and a number of secondary cognitive-related outcomes compared with control-group counterparts. NV female offspring had fewer convictions than their control-group counterparts, but the difference was not statistically significant (incidence ratio, 0.47; 95 percent confidence interval, 0.20 to 1.11; P = 0 .08).
"We now have evidence from the largest-ever longitudinal evaluation of the U.S. Nurse-Family Partnership, demonstrating that nurse home visits are clearly beneficial for young mothers and their children," a coauthor on both studies said in a statement.
Abstract/Full Text - Olds (subscription or payment may be required)
Abstract/Full Text - Kitzman (subscription or payment may be required)
Physician's Briefing