July 27, 2017
Mobile Health Intervention Ups Infant Safe Sleep Practices
Nursing quality improvement campaign not linked to improved adherence to safe sleep practices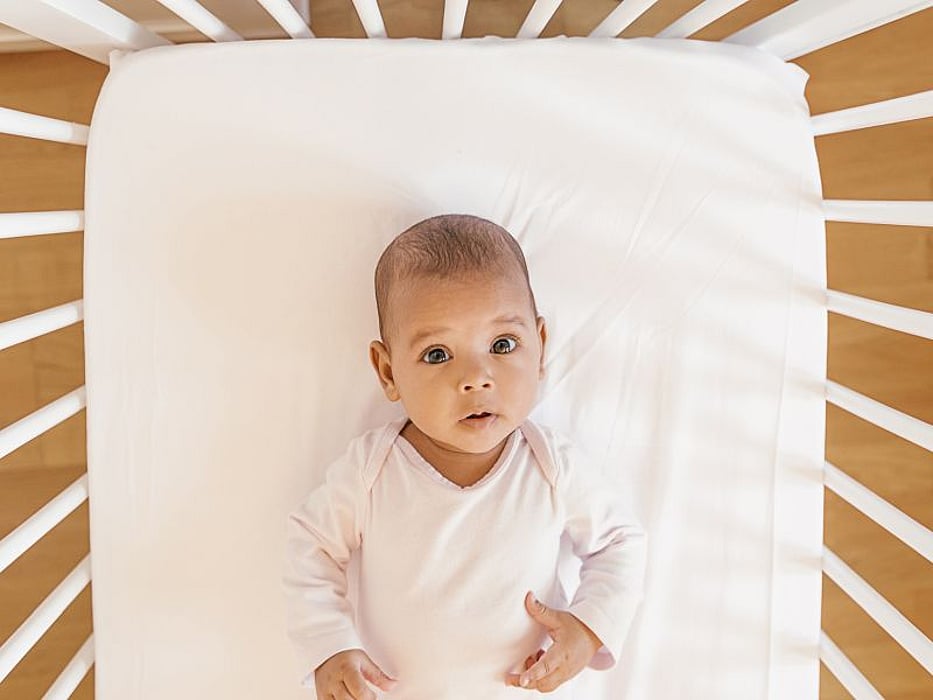 THURSDAY, July 27, 2017 (HealthDay News) -- A mobile health intervention can improve adherence to infant safe sleep practices, according to a study published in the July 25 issue of the Journal of the American Medical Association.
Rachel Y. Moon, M.D., from the University of Virginia in Charlottesville, and colleagues examined the effectiveness of two interventions to promote infant safe sleep practices versus control interventions. Mothers of healthy term newborns were recruited at 16 U.S. hospitals. Participants were beneficiaries of a nursing quality improvement campaign in infant safe sleep practices (intervention) or breastfeeding (control), and subsequently were enrolled in a mobile health program in which they received frequent e-mails or text messages with educational content about infant safe sleeping practices (intervention) or breastfeeding (control). Overall, 1,600 mothers were randomized to one of the four groups: 1,263 completed the survey.
The researchers found that, compared with mothers receiving the control mobile health intervention, mothers receiving the safe sleep mobile health intervention had higher prevalence of placing their infant supine (89.1 versus 80.2 percent), room sharing without bed sharing (82.8 versus 70.4 percent), no soft bedding use (79.4 versus 67.6 percent), and any pacifier use (68.5 versus 59.8 percent), in adjusted analyses. No significant independent impact was seen for the nursing quality improvement intervention. The interactions between the interventions were significant for supine sleep position only.
"Whether widespread implementation is feasible or if it reduces sudden and unexpected infant death rates remains to be studied," the authors write.
Abstract/Full Text (subscription or payment may be required)
Editorial (subscription or payment may be required)
Physician's Briefing