August 15, 2016
Topical Timolol Effective, Safe for Infantile Hemangioma
Significant predictors of response include duration of therapy, initial thinness, and subtype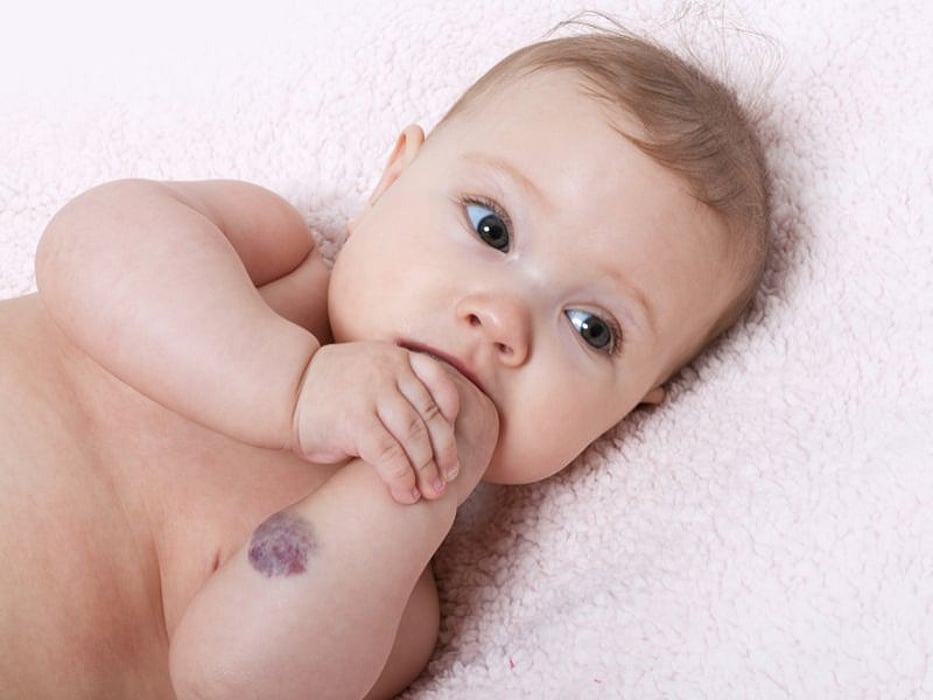 MONDAY, Aug. 15, 2016 (HealthDay News) -- For patients with infantile hemangioma (IH), topical timolol maleate is effective and safe, according to a study published online Aug. 15 in Pediatrics.
Katherine Püttgen, M.D., from the Johns Hopkins School of Medicine in Baltimore, and colleagues conducted a multicenter retrospective cohort study involving 731 patients with IH who were considered suitable for treatment with topical timolol.
The researchers found that most IHs were localized and superficial (80.1 and 55.3 percent, respectively). The most common indication for therapy was risk of disfigurement (74.3 percent). Significant predictors of response included duration of therapy (P < 0.0001), initial thinness (P = 0.008), and subtype (P = 0.031). The best response was seen in superficial IHs that were less than 1 mm thick. Overall, 7.3 percent of cases required subsequent therapy with systemic β-blockers. Mild adverse events occurred in 3.4 percent of patients; there were no cardiovascular side effects.
"Timolol seems to be a well-tolerated, safe treatment option with moderate to good effectiveness, demonstrating best response in thin, superficial IHs regardless of pretreatment size," the authors write. "Timolol can be recommended as an alternative to systemic β-blockers and watchful waiting for many patients."
Several authors served as consultants to Pierre Fabre.
Physician's Briefing