January 9, 2014
Lowering WBC Criteria Lowers Negative Appendectomy Rate
Negative appendectomy rate down by 77, 36 percent, respectively, with WBC cutoffs of 9,000, 8,000/µL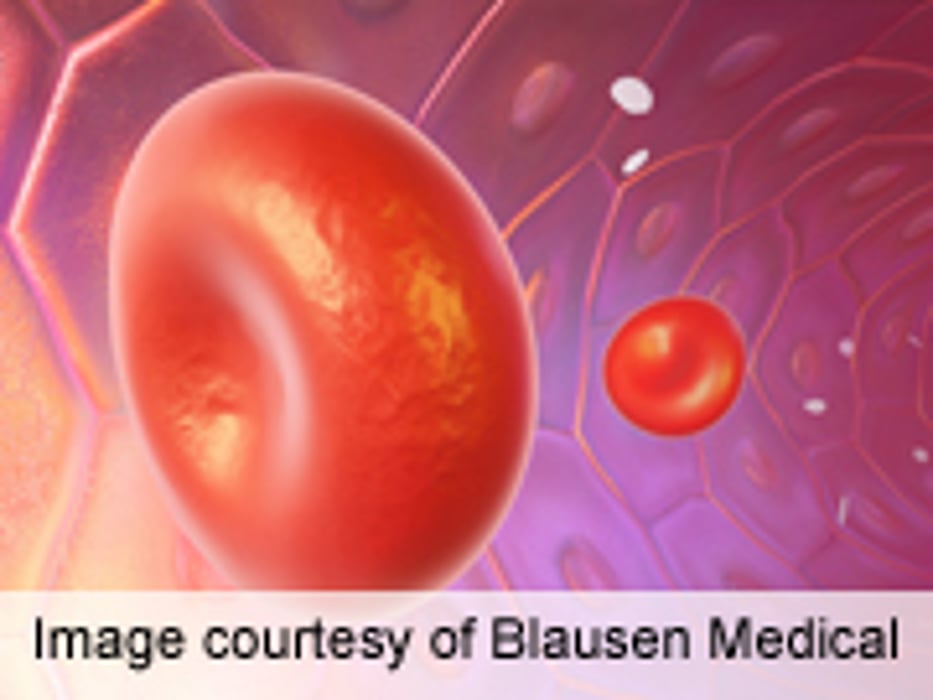 THURSDAY, Jan. 9, 2014 (HealthDay News) -- Reducing the threshold of leukocytosis as a criterion for appendicitis to 8,000 to 9,000 white blood cells (WBCs) per µL reduces the rates of negative appendectomy, according to a study published online Dec. 30 in Pediatrics.
Maria F. Bates, M.D., from Brown University in Providence, R.I., and colleagues retrospectively reviewed data for all appendectomies performed for suspected appendicitis at a tertiary children's hospital during a 42-month period for preoperative clinical, laboratory, and radiographic variables. Sensitivities and false positive rates were determined using cutoff points on receiver operating characteristic curves for continuous variables.
The researchers found that 22 of the 847 appendectomies performed (2.6 percent) had a pathologically normal appendix. WBC count and neutrophil count were found to be normal in 89 and 79 percent, respectively, of negative appendectomies. Using WBC cutoffs of 9,000 and 8,000 per µL yielded sensitivities of 92 percent and 95 percent, respectively in receiver operating characteristic curves, and reduced the negative appendectomy rate by 77 percent and 36 percent, respectively. These expected sensitivities and specificities were confirmed in cases treated in the subsequent 12 months.
"Absence of an elevated WBC count is a risk factor for negative appendectomy," the authors write. "Withholding appendectomy for WBC counts <9,000 and 8,000 per µL reduces the negative appendectomy rate to 0.6 and 1.2 percent, respectively."
Physician's Briefing