November 28, 2016
AAP Urges Clinician Counseling of Safe Participation in Martial Arts
Pediatric health care providers should support rule change to eliminate blows to the head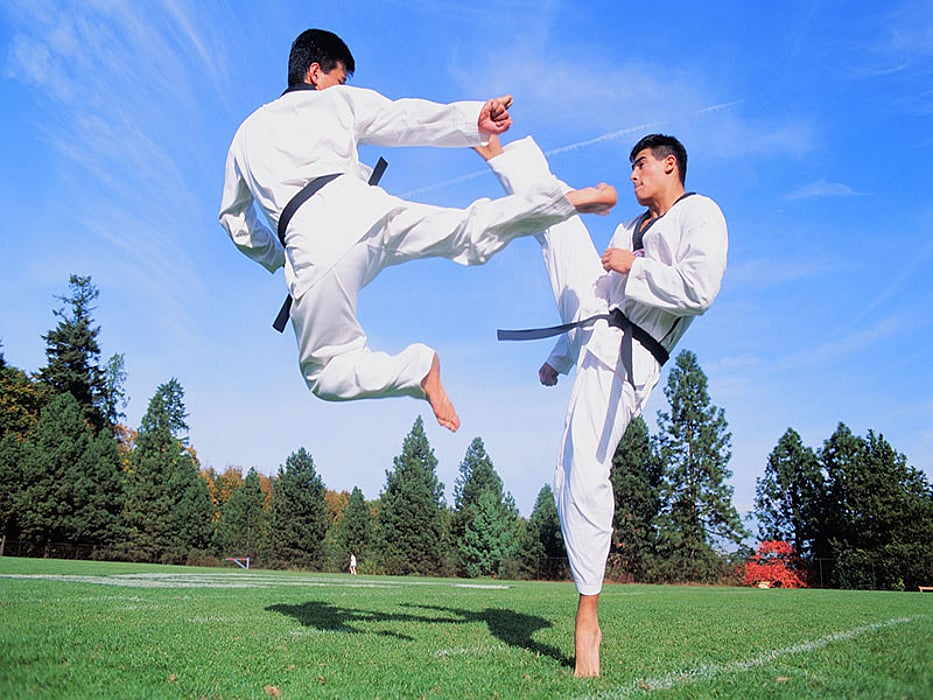 MONDAY, Nov. 28, 2016 (HealthDay News) -- In a clinical report published online Nov. 28 in Pediatrics, recommendations are presented for pediatricians to encourage safe participation in martial arts for children and adolescents.
Noting that martial arts can provide children and adolescents with vigorous physical activity leading to better physical fitness, Rebecca A. Demorest, M.D., from the American Academy of Pediatrics Council on Sports Medicine and Fitness, and colleagues reviewed frequently reported injuries encountered in each discipline, focusing on higher-risk activities.
The authors note that children should only participate in martial arts classes supervised by appropriately trained instructors. Competition and contact-based training should be delayed until children have adequate physical and emotional maturity during noncontact preparation. The rules should be rigorously enforced in martial arts disciplines that involve sparring. Many martial arts use soft protective headgear, but such devices do not reduce the risk of concussion. Pediatric health care providers should encourage the teaching of improved defensive blocking to reduce the risk of blows to the head, and should support rule changes that eliminate blows to the head. As part of preparticipation evaluation by the pediatric health care providers, anticipatory guidance regarding injury risks and benefits of protective equipment is encouraged.
"This information is intended to help pediatric health care providers counsel patients and families in encouraging safe participation in martial arts," the authors write.
One author disclosed financial ties to the medical technology and publishing industries.
Physician's Briefing