June 9, 2014
Measles Outbreak ID'd in Undervaccinated Community
Second study shows reduction in varicella incidence following introduction of vaccine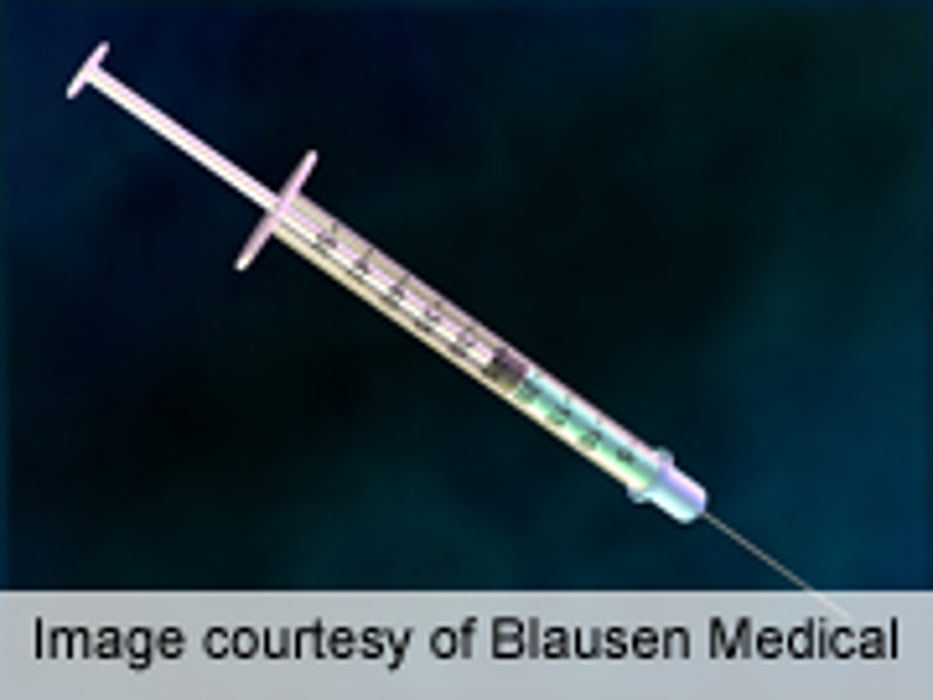 MONDAY, June 9, 2014 (HealthDay News) -- One article describes an outbreak of measles in an undervaccinated community, while a second study examines the impact of vaccination on varicella incidence. Both articles were published online June 9 in Pediatrics.
Pamala Gahr, M.P.H., from Minnesota Department of Health in St. Paul, and colleagues discuss an outbreak of measles in an unvaccinated community. The researchers identified 21 cases of measles (median age, 12 months), 14 of which required hospitalization. A 30-month-old U.S.-born child of Somali descent, infected while visiting Kenya, was identified as the source. Sixteen case patients were unvaccinated; nine of these were age-eligible and six were of Somali descent. Measles, mumps, and rubella vaccine coverage decreased significantly, from 91.1 percent in 2004 to 54.0 percent in 2010, among the Somali community.
Roger Baxter, M.D., from Kaiser Permanente Vaccine Study Center in Oakland, Calif., and colleagues examined changes in varicella epidemiology in children and adolescents. The researchers found that the overall incidence of varicella among 5- to 19-year-olds decreased from 25.8 to 1.3 per 1,000 person-years between 1995 and 2009, with an approximate decrease of 90 to 95 percent in those aged 5 to 9, 10 to 14, and 15 to 19 years. In all age groups, including in 15- to 19-year-olds, there was a decrease in the proportion of varicella-susceptible children and adolescents.
"In the 15 years after the introduction of varicella vaccine, a major reduction in varicella incidence and hospitalization was observed with no evidence of a shift in the burden of varicella to older age groups," Baxter and colleagues write.
Several authors from the Baxter study disclosed financial ties to pharmaceutical companies, including Merck Sharpe & Dohme, which funded the study.
Abstract - Gahr
Full Text (subscription or payment may be required)
Abstract - Baxter
Full Text (subscription or payment may be required)
Physician's Briefing