October 10, 2016
Even Partial Antenatal Steroid Treatment Benefits Preemies
Fewer deaths, complications for extremely premature infants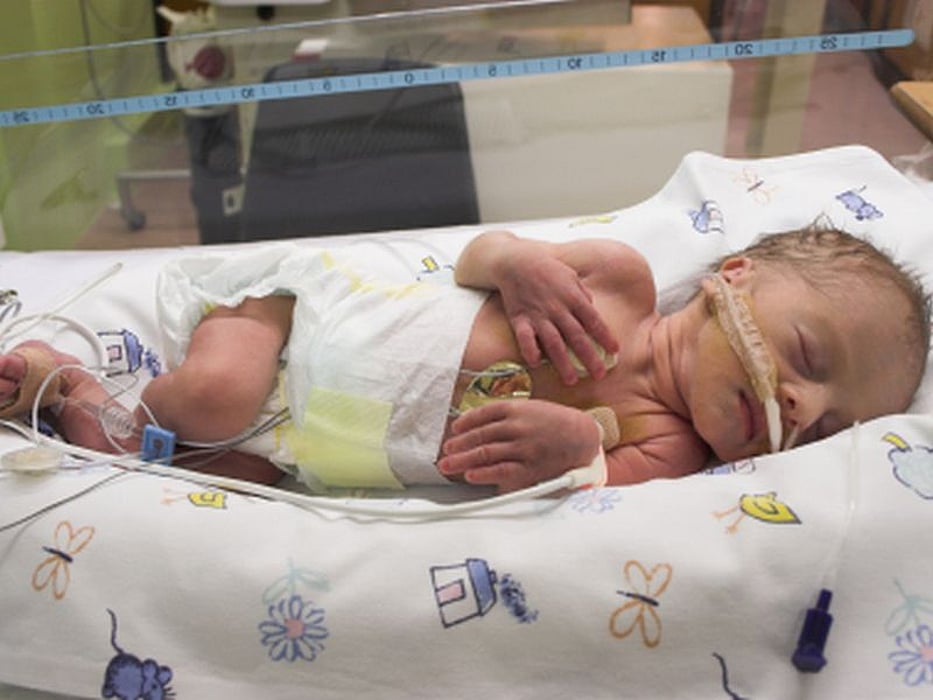 MONDAY, Oct. 10, 2016 (HealthDay News) -- Even partial steroid treatment before birth can improve survival odds for extremely premature infants and reduce their risk of certain birth defects, according to a study published online Oct. 10 in JAMA Pediatrics.
The investigators analyzed data from 6,121 extremely premature infants who were born between 22 and 27 weeks of pregnancy. They were followed for 18 to 22 months after birth. Their mothers received either complete, partial, or no steroid treatment.
The researchers observed significant differences among the three groups of infants in mortality rates and complications such as severe intracranial hemorrhage, necrotizing enterocolitis, bronchopulmonary dysplasia, and neurodevelopmental impairment. These rates were lowest among infants in the complete steroid treatment group, but those in the partial treatment group had better outcomes than those in the untreated group.
"Antenatal steroid exposure was associated with a dose-dependent protective effect against death or neurodevelopmental impairment in extremely preterm infants. The effect was partly mediated by antenatal steroid-associated reductions in rates of severe intracranial hemorrhage and/or cystic periventricular leukomalacia," the authors write. "These results support prompt administration of antenatal steroids, with the goal of a complete course prior to delivery."
Physician's Briefing