February 25, 2013
AAP Updates Guidelines for Acute Otitis Media
Updated guideline provides more stringent criteria to make a diagnosis and prescribe antibiotics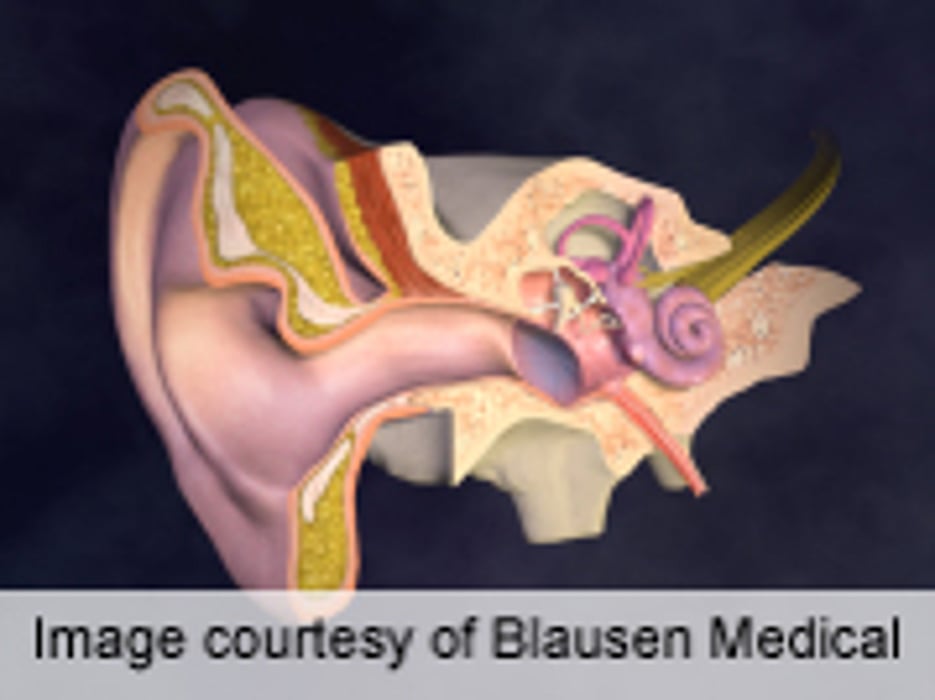 MONDAY, Feb. 25 (HealthDay News) -- The American Academy of Pediatrics (AAP) has updated its guidelines for the management of acute otitis media (AOM); the updated clinical practice guideline has been published online Feb. 25 in Pediatrics.
Allan S. Lieberthal, M.D., and colleagues on the AAP's Subcommittee on Diagnosis and Management of Acute Otitis Media, reviewed evidence to revise the 2004 AOM guideline from the AAP and American Academy of Family Physicians. The new guidelines provide recommendations to primary care clinicians for the management of children from 6 months through 12 years of age with uncomplicated AOM and highlight more stringent criteria to use in making an accurate diagnosis of AOM. The guidelines include recommendations for antibiotics or observation alone, based on the child's age and severity of symptoms.
Among the recommendations are a call for clinicians to diagnose AOM in children who present with moderate-to-severe bulging of the tympanic membrane or new onset of otorrhea not due to acute otitis externa. AOM management should include a pain assessment, and if pain is present, the clinician should recommend pain reducing treatment. Antibiotics are recommended for AOM (bilateral or unilateral) in children 6 months and older with severe signs or symptoms, including moderate or severe otalgia or otalgia for at least 48 hours or temperature 39 degrees Celsius (102.2 degrees Fahrenheit) or higher. Amoxicillin should be prescribed when treating AOM if the child has not received amoxicillin in the past 30 days or the child does not have concurrent purulent conjunctivitis or the child is not allergic to penicillin. Prophylactic antibiotics to reduce the frequency of episodes of AOM should not be prescribed in children with recurrent AOM.
"The focus of this practice guideline is the appropriate diagnosis and initial treatment of a child presenting with AOM," the authors write.
Physician's Briefing